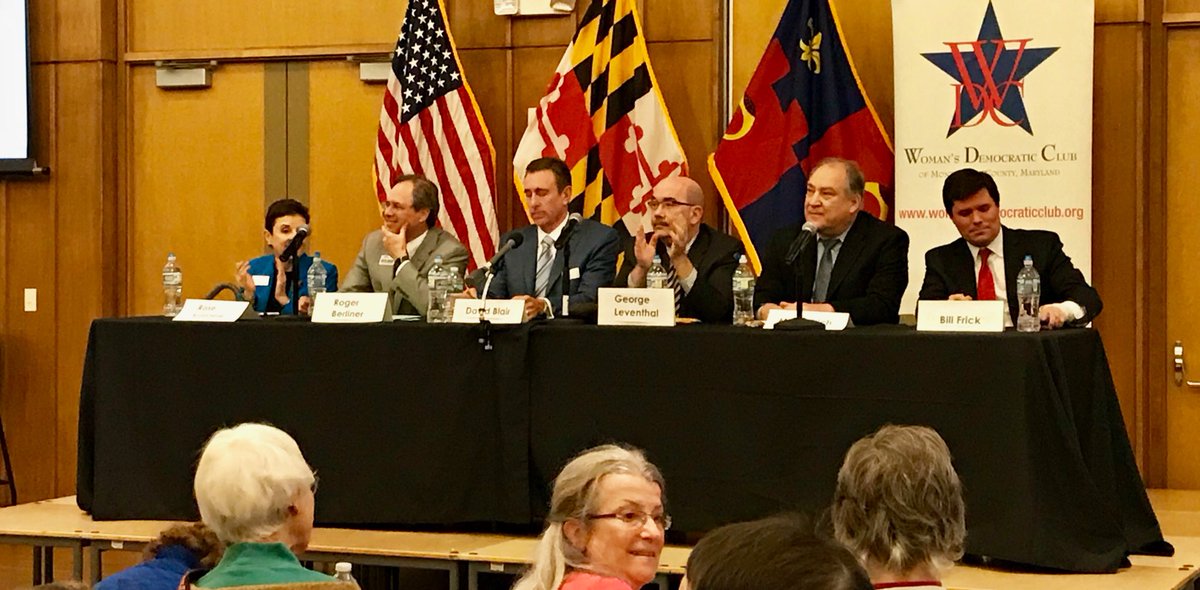 Economic Programs That Could Help Women? Democratic Candidates Respond
Six Democratic candidates running for Montgomery County Executive gathered at the Silver Spring Civic Center Thursday evening for a forum hosted by the Woman's Democratic Club of Montgomery County.
The Democratic candidates running for Montgomery County Executive are Montgomery County Councilmembers Roger Berliner, Marc Elrich, and George Leventhal; David Blair, a businessman from Potomac; former mayor of Rockville Rose Krasnow; and Del. Bill Frick (D-16).
Affordable housing, economic development as it pertains to women, and alleviating traffic congestion on the county's busiest highways were issues raised during the forum.
Takoma Park Mayor Kate Stewart was the moderator for the forum.  One of the first questions she asked, "how will your economic development proposals serve women and their families in the county." Here's how the candidates responded:
Following up on the first question raised by Stewart, candidates were asked to name one program or policy specifically geared towards women that would benefit them:
The primary election is scheduled for June 26.  The Democratic candidate selected will challenge Republican candidate Robin Ficker in the general election scheduled on Nov. 6.
At Woman's Democratic Club forum in Silver Spring. #MocoVotesMCM pic.twitter.com/AsXOgeO10y

— MCM-Doug (@Media_Doug) March 22, 2018
There's 200 plus here.

— MCM-Doug (@Media_Doug) March 22, 2018
Less than 100 days till June 26 primary

— MCM-Doug (@Media_Doug) March 22, 2018