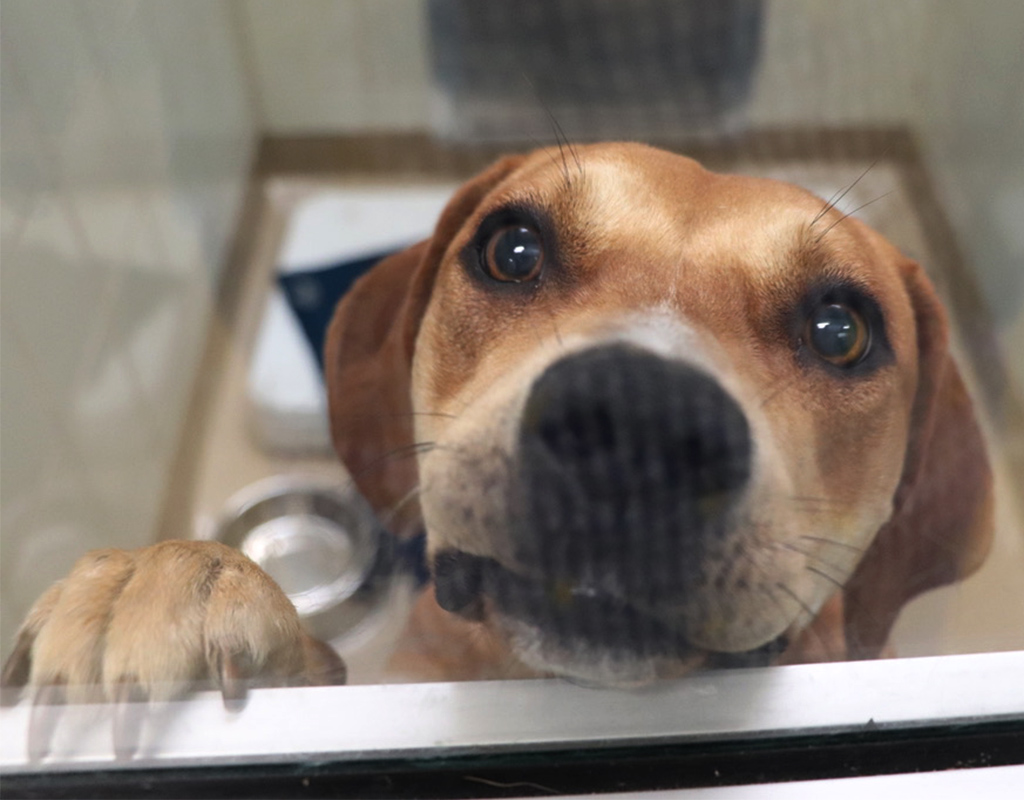 Dogs from Louisiana Shelter Damaged By Hurricane Laura Arrive in Montgomery County
Sixteen shelter dogs from Morehouse Humane Society in Bastrop, La. arrived at Montgomery County Animal Services and Adoption Center (MCASAC) in Derwood on Thursday.
The Louisiana dog shelter received significant damage from the Category 4 storm, Hurricane Laura. Now that the dogs are safely in Montgomery County, Morehouse Humane Society—which has been without power since Aug. 27—can begin necessary repairs on the shelter.
MyMCMedia spoke to Maria Anselmo, the community relations manager for MCASAC, about what's next for the 16 dogs after their long journey from Louisiana to Montgomery County. Anselmo said it may take a week before some of the dogs are cleared to be made available for adoption.
Before they are adoptable, the dogs will be examined by a vet, receive any necessary vaccines, and microchipped. Vets will also make sure all dogs are spayed or neutered. Additionally, the dogs' behavior will be examined to ensure they get along well with people and other dogs.
After learning that MCASAC would be rescuing their shelter dogs, Morehouse Humane Society shared its excitement on Facebook Monday:
As of Thursday, the post has generated $1,070 worth of donations.
Previous Post:
Montgomery County Animal Shelter To Rescue 16 Dogs Affected by Hurricane Laura