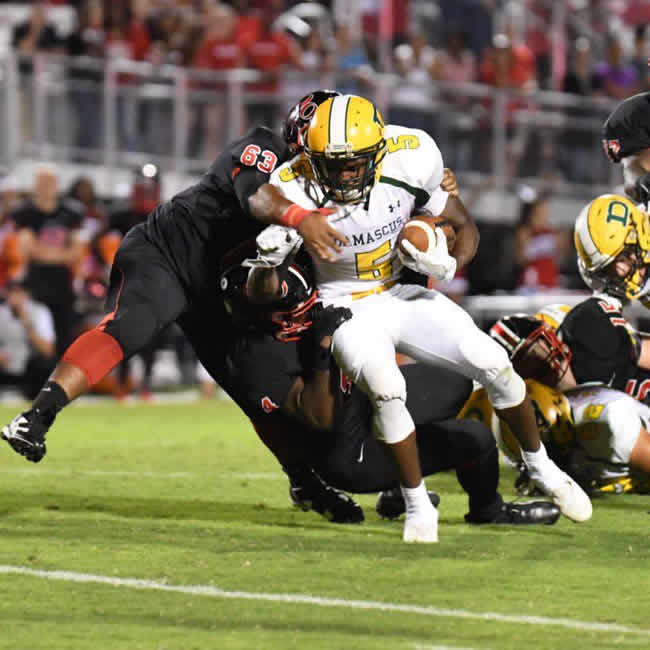 Damascus Over Quince Orchard, 21-13 (PHOTOS)
High school football is back.
Our coverage of Friday night under the lights begins at Quince Orchard High School where the Cougars took on the Damascus Swarmin' Hornets, who are defending their 2015 3A state championship title.
After the first quarter of play, the game remained scoreless. Then the Cougars scored the first points of the game with a touchdown pass from QO quarterback Doc Donner to wide receiver Kyle Moats.
Two plays later, Damascus tied the game at 7-7.
Then Bonner threw a pass to Brendan Mcgonagle for a touchdown.
At halftime, the score was 13-7, Quince Orchard.
During the third quarter, Damascus scored two more touchdowns while QO did not put any points on the scoreboard.
At the start of the fourth, the score was 21-13, Damascus.
Both teams were unable to put any points on the board in the fourth quarter. The Hornets took home the win, 21-13. Next week, Damascus plays an in conference game at Rockville while Quince Orchard travels to Walter Johnson.
Follow @MyMCMedia on Twitter for more high school updates and scores.
PHOTOS | Phil Fabrizio