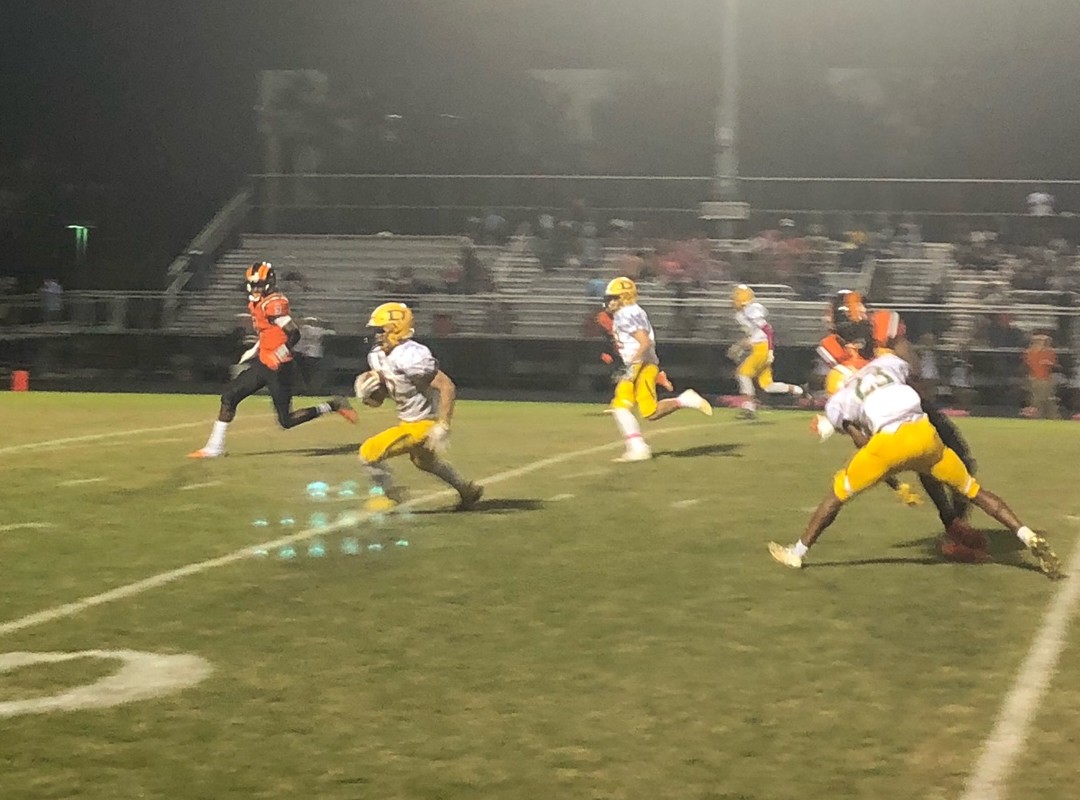 Damascus Rushing Attack Swarms Rockville
It was pajama night at Rockville High School on Friday, but Damascus came into this game looking to put the Rams to bed early.
The Hornets' punishing running attack accounted for four touchdowns led by junior running back Dillon Dunathan who followed up a three touchdown game last week with two more scores on the ground Friday night.
Damascus led 27-3 after three quarters then held off Rockville's comeback attempt in the 4th quarter. Damascus beat Rockville 34-17. Both teams are now 5-2.
Up next, Damascus hosts Springbrook on Friday at 6:30 p.m. Rockville plays at home against Northwood Friday at 6:30 p.m.
The @mymcmedia Friday Night Lights Game of the Week features @dhshornetsAD (4-2) against @TheRockFootball (5-1)at 6:30pm. We'll have live coverage throughout the evening! 🏈🏈🏈

— Travis Chase (@TravisDC95) October 16, 2021
Click here to find scores of all the Montgomery County games from over the weekend.