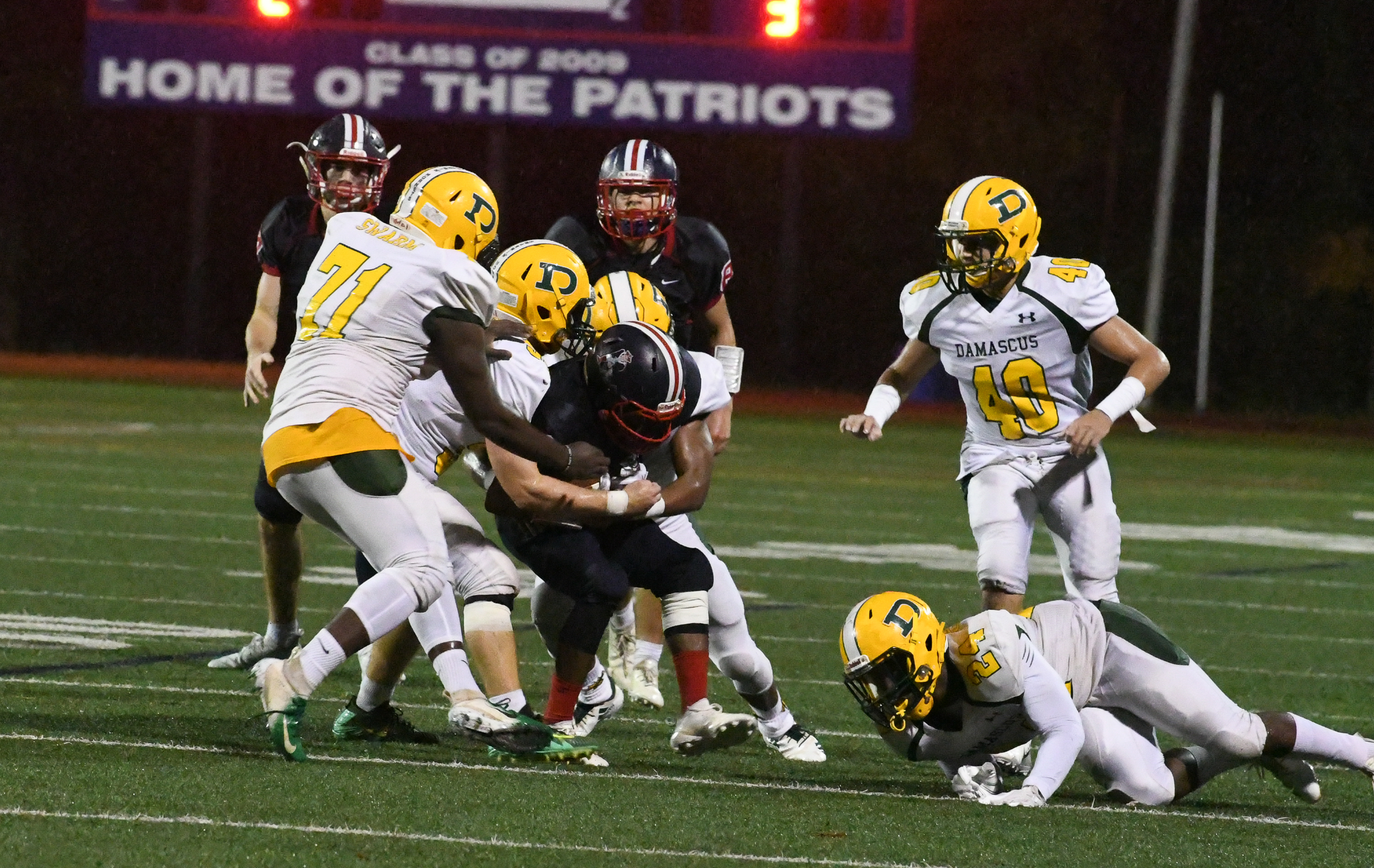 Damascus Overwhelms Wootton 54-8
Wootton High School, Potomac Maryland Friday November 2, 2018
Damascus continues to add to its state record consecutive win total by dominating Wootton Friday, Nov. 2. There was certainly no doubt from the beginning of the game who was going to win. Damascus was relentless on defense and incredibly efficient on offense scoring 42 first-half points.
Wootton scored their only touchdown and completed a two-point conversion to make the score 48-8. The Hornets final score came as the sky opened up and the hard wind driven rain put an end to the game with the score 54-8.
Damascus moves on to the MPSSAA 2A state playoffs next Friday as they host Century High School of Carroll County at 7 p.m.
Pictures to follow by Daryl Schultz