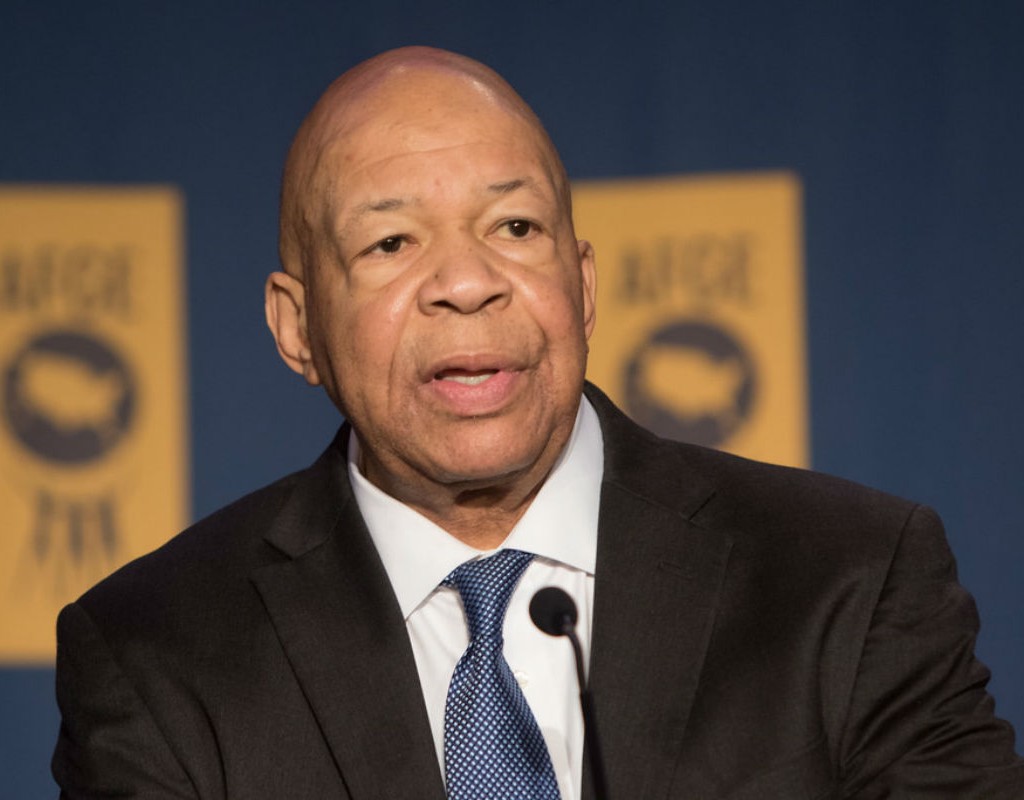 Cummings Flooded With Support Amid Attacks From President Trump
Maryland leaders are defending Rep. Elijah Cummings (D-Md.) after President Donald Trump attacked his character and his congressional district in a series of tweets Saturday.
Trump called the Cummings' Baltimore district, which includes half of the city of Baltimore and much of Baltimore and Howard counties, "a disgusting, rat and rodent infested mess" on Twitter.
….As proven last week during a Congressional tour, the Border is clean, efficient & well run, just very crowded. Cumming District is a disgusting, rat and rodent infested mess. If he spent more time in Baltimore, maybe he could help clean up this very dangerous & filthy place

— Donald J. Trump (@realDonaldTrump) July 27, 2019
Cummings responded to Trump on Twitter.
Mr. President, I go home to my district daily. Each morning, I wake up, and I go and fight for my neighbors.

It is my constitutional duty to conduct oversight of the Executive Branch. But, it is my moral duty to fight for my constituents.

— Elijah E. Cummings (@RepCummings) July 27, 2019
Other Maryland leaders, including Baltimore Mayor Bernard Young tweeted, "Mr. Trump's rhetoric is hurtful and dangerous to the people he's sworn to represent."
It's completely unacceptable for the political leader of our country to denigrate a vibrant American City like Baltimore, and to viciously attack U.S. Representative Elijah Cummings a patriot and a hero. pic.twitter.com/TJdbST6Md9

— Mayor Bernard C. Jack Young (@mayorbcyoung) July 27, 2019
U.S. Sen. Chris Van Hollen (D-Md.) and Rep. Jamie Raskin (D-Md.) also tweeted support for their colleague.
Elijah Cummings grew up facing racist bullies like Trump and learned to confront them with qualities unknown to Trump: courage and integrity. The great people of Baltimore have something Trump craves but will never have as he degrades the Office of the President: dignity.

— Chris Van Hollen (@ChrisVanHollen) July 27, 2019
Donald Trump hits new low with his slashing attack on @RepCummings & the people of Baltimore. Cummings is devoted to the common good, Trump to self-enrichment and glorification. "No human being would want to live there" is a better description of his deranged mind. https://t.co/qAEtGjRfXq

— Rep. Jamie Raskin (@RepRaskin) July 27, 2019
Gov. Larry Hogan (R-Md.) — who was criticized for his slow response to Trump's tweets — called the president's comments "outrageous and inappropriate" during an interview with WBAL NewsRadio on Monday morning. Hogan said that angry and divisive politics are tearing the nation apart.
"Tweeting…is not really the solution. You can criticize me all you want," said Hogan.
Hogan responded to critics by noting he's one of the few Republican governors who's been openly critical of the president.
Today on @wbalradio I said enough is enough. People are completely fed up with this nonsense. We have to get people in Washington to stop the angry, divisive politics & get focused on solving the problems not just of Baltimore, but all of our urban areas. https://t.co/GKiE3sIt4f

— Governor Larry Hogan (@GovLarryHogan) July 29, 2019
Instead of being consumed with divisiveness, Washington ought to focus on getting things done as we're trying to do here in the state and the city.

— Governor Larry Hogan (@GovLarryHogan) July 29, 2019