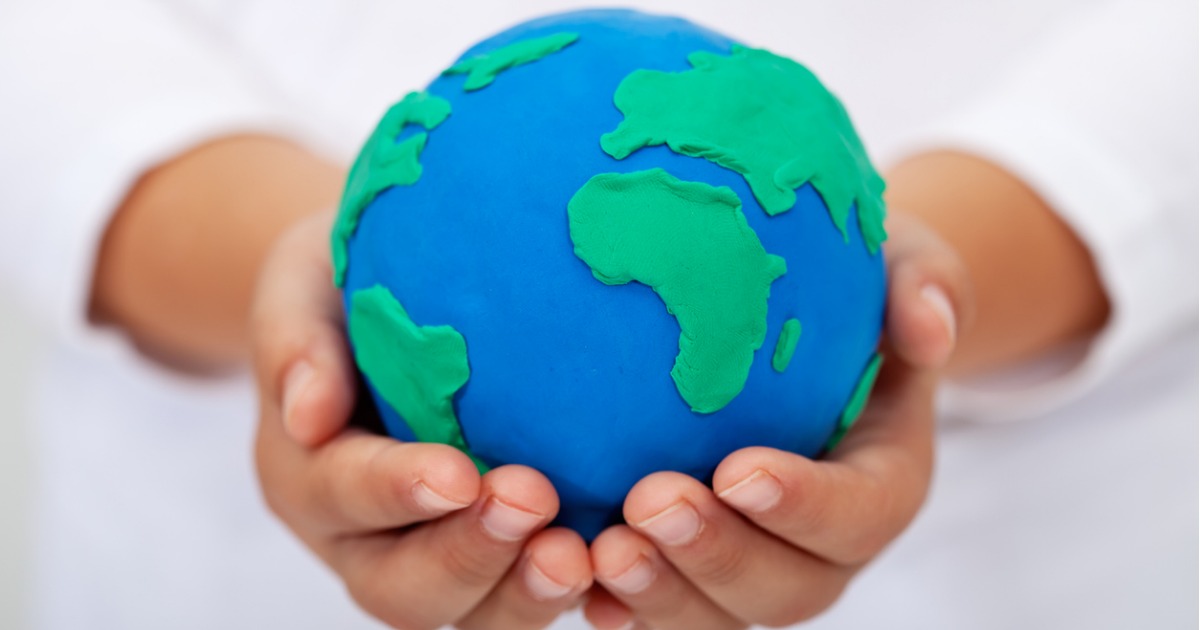 County Sponsors Several Activities For Earth Day
In celebration of Earth Day Thursday, Montgomery County is providing opportunities for residents to help clean up a creek, learn to compost and improve their energy footprint.
From 4 p.m. to 5:30 p.m., residents will help clean up Cabin John Creek and the surrounding parkland in a naturalist-led program. The event at the Locust Grove Nature Center in Bethesda has reached capacity and drop-ins will not be accepted.
The Montgomery County Department of Environmental Protection is holding a virtual hands-on workshop about composting certain food scraps in backyards using rodent-proof compost bins. It will be held from 7 p.m. to 8 p.m. Thursday. Click here to register.
Between 6:30 p.m. and 7:30 p.m., My Green Montgomery will be celebrating Earth Day during a virtual presentation designed to show how people can lessen their energy footprint and save money too. The Montgomery County Environmental Protection staff will share project ideas and show how to use a thermal imaging camera to detect leaks.
To join, click here or dial 301-715-8592 and use the meeting id of 983 8550 9116.
Residents also can celebrate nature at Montgomery Parks' Restore Our Earth Fun Run and Walk at Wheaton Regional Park on April 24 at 9 a.m. The free event includes a run or walk through the park. The three-mile race starts behind the Wheaton Carousel.
It's #EarthDay! Montgomery County is proud to be a county that leads on climate change and environmental issues, and the home to 422 parks across 36,991 acres and beautiful green spaces across our community. #OurPlanetOurHealth pic.twitter.com/64jKcQmx8U

— Montgomery Council (@MoCoCouncilMD) April 22, 2021
Thursday is Earth Day. How are you celebrating?

Visit our Earth Month page to find out how you can get involved, make a difference, and improve our planet: https://t.co/B46SpdmSgl.#MoCoEarthMonth #MoCoEarthDay pic.twitter.com/sTHQwYkBCU

— Montgomery Parks (@MontgomeryParks) April 21, 2021
❤️Earth Day! MoCo can stop burning fossil fuels if we 1) convert our electric grid to 100% clean energy – solar everywhere. 2) electrify everything – cars, lawn mowers, stoves. These changes will cause disruption — but the conversion surge will bring an explosion of jobs. 1/2

— Hans Riemer (@hansriemer) April 22, 2021
While unfortunately, @marcelrich succeeded in eviscerating my bill w @tomhucker to allow a huge increase of solar here, stay tuned for new legislation to keep us moving forward

— Hans Riemer (@hansriemer) April 22, 2021
Looking for #EarthDay fun? Look no further!

Register for our all-day event: https://t.co/OVnjNU2ZXb

Set a reminder to watch on https://t.co/z1RgZwQkWS:
🛰️ 11am ET – Q&A with astronauts in space, hosted by @ShawnMendes
🌳 3pm ET – #NASAScience Live Q&A with @NASAClimate experts pic.twitter.com/B6WnYYHcBl

— NASA (@NASA) April 22, 2021