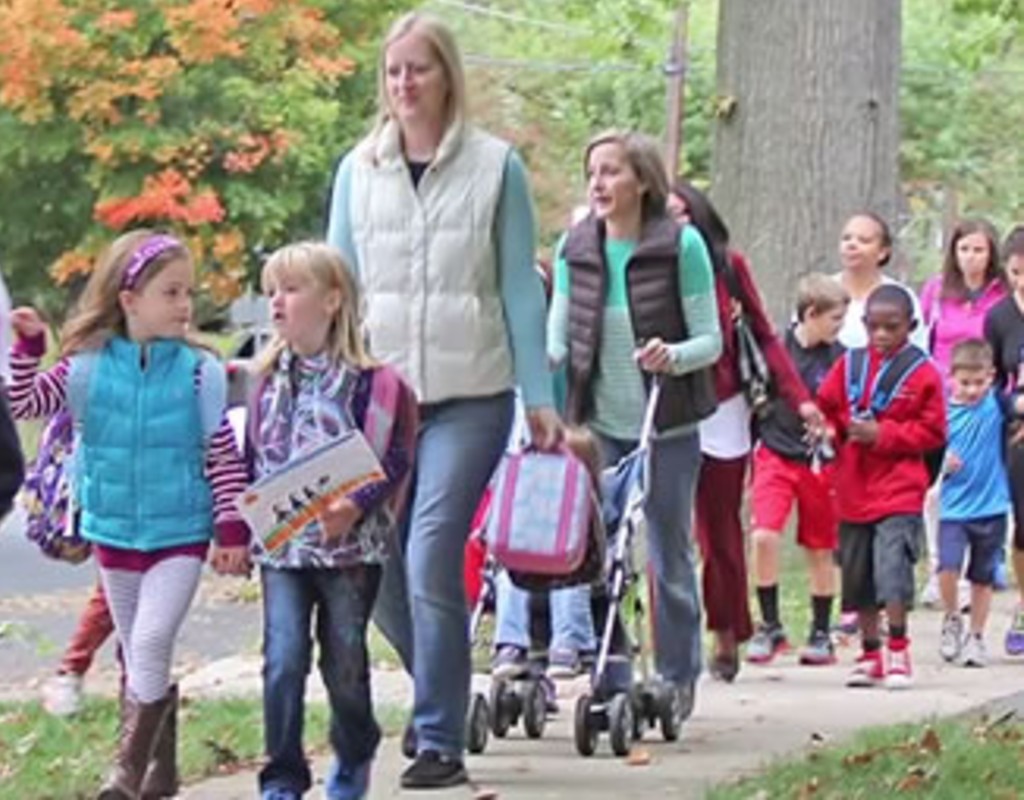 County Pushes 'Walking School Bus' Program as Alternative to Cars and Buses
With Montgomery County's push to eliminate serious and fatal collisions by 2030, and Montgomery County Public Schools (MCPS) still in need of about 100 bus drivers, the Department of Transportation is encouraging families and neighbors to become a Walking School Bus.
A Walking School Bus is a parent or guardian-organized effort, much like a carpool, but instead of using cars, the groups walk to and from school together. There would be at least one adult leading each group on a set route that includes pick up and drop off points.
According to the DOT, half of the children in this country who are hit by cars near schools are injured by vehicles driven by parents of other students.
Walking promotes physical fitness and reduces gas usage, car emissions and traffic, according to DOT, which even suggests a song the walkers can sing. It begins, "Let's start (clap, clap) to walk smart (clap, clap) and think before you step (clap, clap)."
"Ensuring the safety of children walking to school is our priority," Executive Marc Elrich said in a news release. "The 'Walking School Bus' program is a great option for families who are rethinking the ways they get to and from school. This is a safe, healthy, and environmentally friendly program."
Walking School Bus is a joint program by MCDOT, MCPS and Vision Zero. It even has its own newsletter.
🆕 As school starts next week, @MCDOTNow is encouraging parents to organize a "Walking School Bus" to enable young students to safely walk to schools in their neighborhoods.
📰 Read the news release for details ➡ https://t.co/BGXNs8iEPK.@MCPS @mococommuter pic.twitter.com/FaxGXztwTf

— Montgomery County MD (@MontgomeryCoMD) August 25, 2021