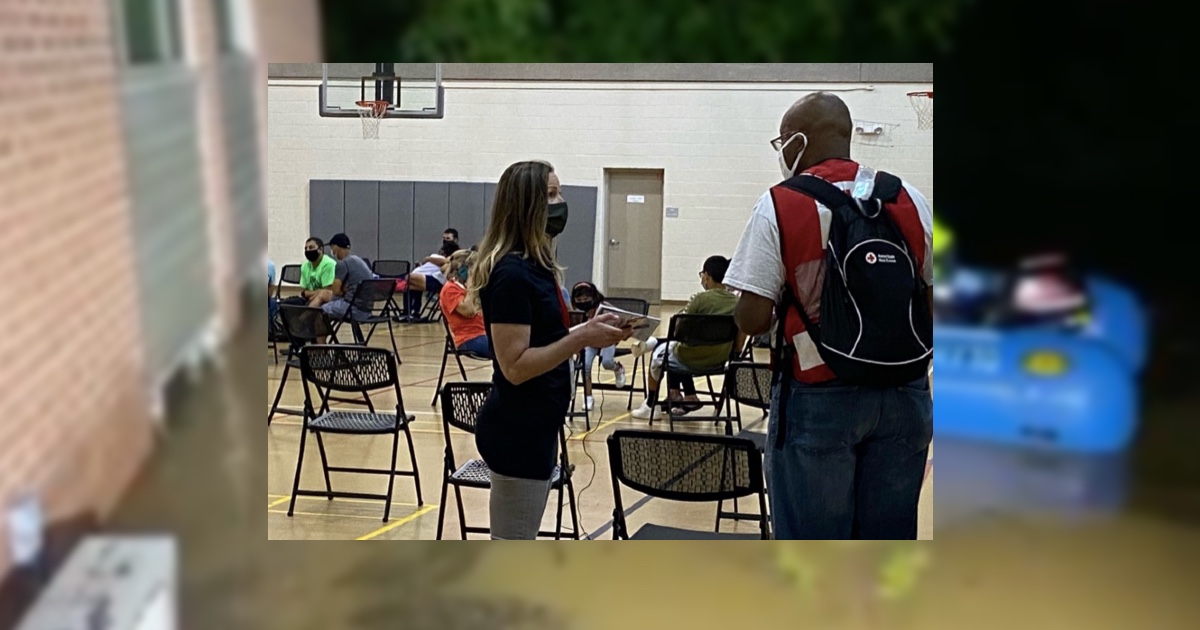 County Offers Resources For Residents Displaced After Fatal Flood in Rockville
Early Wednesday morning, remnants of Hurricane Ida unleashed heavy rainfall and caused unprecedented flooding at several locations around the region, including right here in Montgomery County.
At the Rock Creek Woods Apartments in Rockville, county emergency response officials say one person died, while another remains unaccounted for.
According to officials, more than 150 residents across the county have been displaced. Local leaders react to the devasting weather event and explain the resources available for those in need.
The Mid-County Recreation Center in Silver Spring has been designated for residents displaced by flooding. Several efforts are in place in response to flooding resulting from the remnants of Hurricane Ida. Officials say there will be "intense levels" of rainfall today. @mymcmedia

— Jordan Lindsay (@TVJordanLindsay) September 1, 2021
🆕 The Mid-County Recreation Center in Silver Spring has been designated a reception center for residents displaced by flooding today. @RedCross and @MoCoDHHS are on site to assist. Read the news release here 📰 ➡️ https://t.co/NRXanmb61b pic.twitter.com/8j7gNrntdl

— Montgomery County MD (@MontgomeryCoMD) September 1, 2021
Montgomery County Police are looking for any residents who may have left the Rock Creek Woods apartment complex. We do have people who are currently unaccounted for and we need to know that they are safe.
Please call the Montgomery County non-emergency at 301-279-8000. pic.twitter.com/uzK03loiMo

— Montgomery County Department of Police (@mcpnews) September 1, 2021
Water Rescues @MontgomeryCoMD (9/1) Flooded roads, power outages, many apartment(s) in Rockville (Twinbrook Parkway) flooded & people rescued https://t.co/iTWPkC8Ywd pic.twitter.com/8eL5IhWjFe

— Pete Piringer (@mcfrsPIO) September 1, 2021