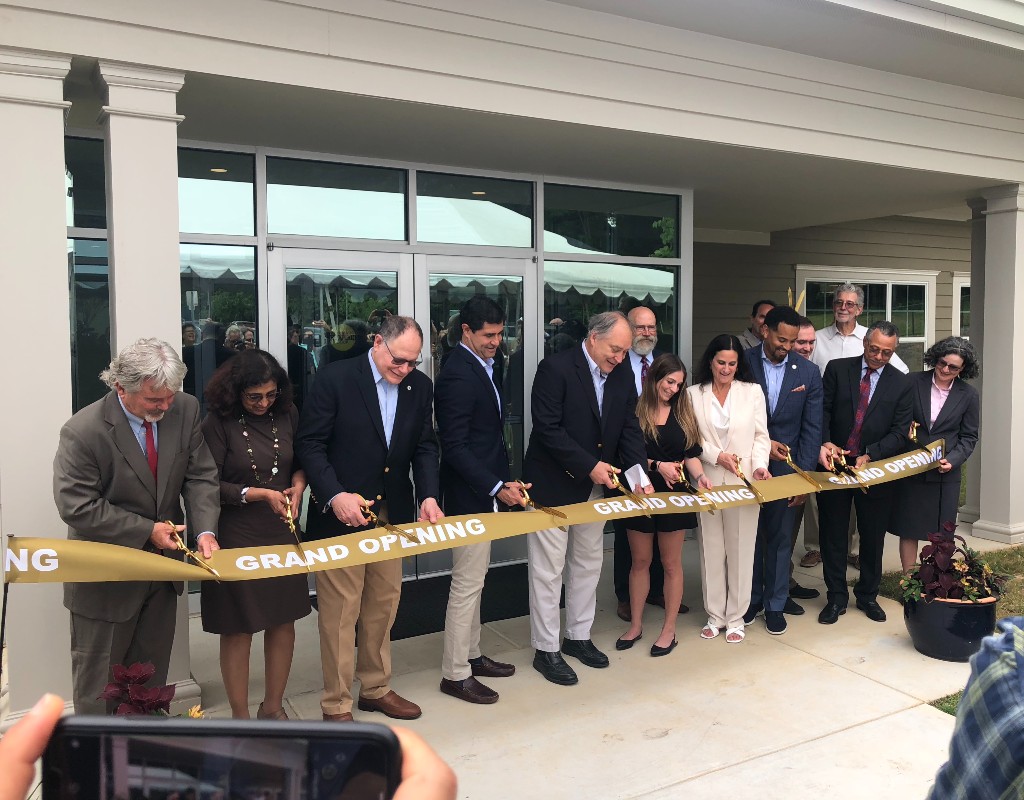 County Leaders Celebrate New Treatment Center: 'This Facility Is Going To Save Lives'
Montgomery County leaders joined a ribbon-cutting ceremony Friday to celebrate the new Avery Road Treatment Center in Rockville.
Under construction since fall 2018, the center offers 64 residential beds for substance use disorder treatment, as well as outpatient treatment services. County Council Vice President Gabe Albornoz said the facility is needed now more than ever. He said as chair of the council's Health and Human Services Committee, he has received ongoing reports about substance use and behavioral health challenges in the county.
"And as we all can imagine, they are off the charts," Albornoz said Friday. "Levels of which we've never seen before. And so this facility has never been more important than right now. This facility is going to save lives, this facility is going to reunite families, this facility is going to keep families together."
According to County Department of Health and Human Services (DHHS) Director Dr. Raymond Crowel, opioid overdose deaths increased by 29% last year.
County Executive Marc Elrich said if people want to talk about victims, they have to talk about the people who created the problem, too.
"This society has a great deal of responsibility for the rates of addiction," Elrich said. "When you think about opioids and the criminal activities of major corporations, in terms of making sure they can pump these drugs into the community without a thought for where they were being used."
He said while it is important to de-stigmatize addiction and substance use disorders, they are no different from any other illness.
"It needs to be treated as something that happens to people, not as something that somebody has done wrong," Elrich said. He and Albornoz want the new center to give families greater hope.
"While this last year has been disorienting, exhausting and depressing on many levels— I'm settling on hope," Albornoz said.
"I'm settling on hope that we can tackle the challenges before us, that we can build on the system-building that we need to help address the holistic needs of these families before they are in crisis. And certainly wrap them around with love and care when they are in crisis."
County leaders cut the ribbon on the new Avery Road Treatment Center in Rockville. It's a recovery campus for substance use disorder/addiction treatment. @mymcmedia pic.twitter.com/3UVxWqEUUu

— Maryam Shahzad (@maryam_mcm) June 4, 2021