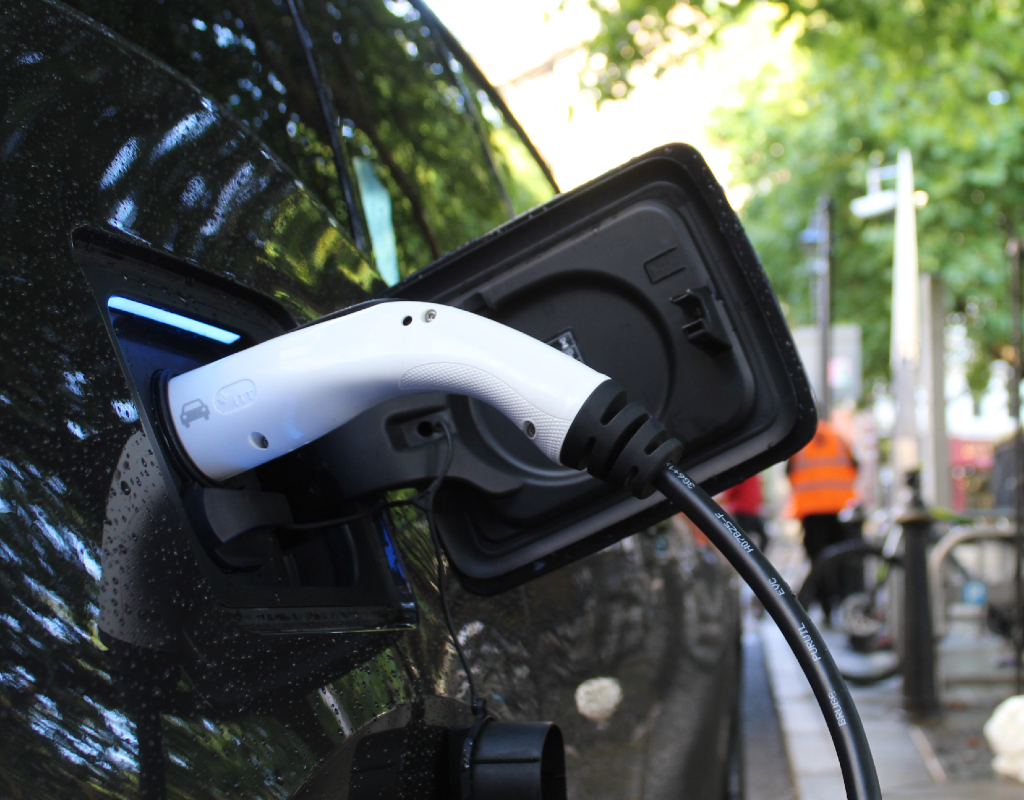 County Installs Signs for Vehicle Electric Charging Stations
In keeping with President Joe Biden's Build Back Better plan that calls for half of all new vehicles sold in 2030 to have zero emissions, Montgomery County Executive Marc Elrich and the county Department of Transportation launched a campaign to increase awareness about the availability of electric vehicle charging stations in Bethesda, Silver Spring and Wheaton.
MCDOT is installing 42 electric vehicle charging station signs that will direct drivers to public parking facilities that already have electric vehicle stations.
"Transportation is the second leading cause of GHG emissions in the U.S., responsible for 42 percent of all greenhouse gas emissions. We need to do all we can to prioritize and facilitate electric vehicle usage to help reach our climate action plan goals," Elrich said in a news release.
Currently, there are 20 charging stations at county-owned parking facilities in these three areas. The stations are available to all and cost 13 cents per kilowatt. They normally take four hours to fully charge an average electric vehicle.
"Letting the public know that these charging stations are available is important to encourage the use of electric vehicles," said MCDOT Director Chris Conklin. "The County has committed to a zero-emissions goal by 2035 and it is going to be a multifaceted approach that gets us there."
We're making it easier for EV owners in @MontgomeryCoMD to find publicly accessible charging stations. @MCDOTNow recently installed 42 EV charging station wayfinding signs in Wheaton, Bethesda, and Silver Spring. #MCclimateaction @MyGreenMC https://t.co/syD7eaSLYa pic.twitter.com/I2d4Kz4mmr

— Adriana Hochberg (@climateczarina) August 5, 2021
Related Post
First Fully Electric Vehicle Charging Station Comes to Montgomery County