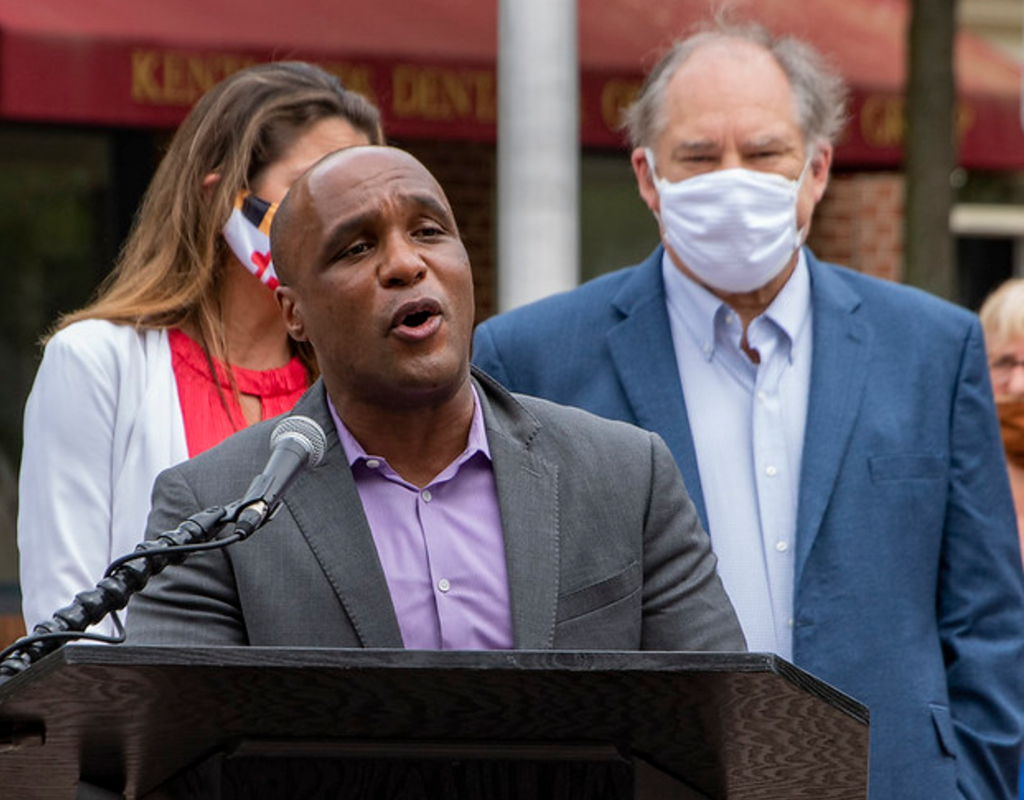 County Imposes Immediate New Restrictions on Gathering Sizes, Mask Mandates
Update (Nov. 25): After receiving many questions from residents about Tuesday's announcement of a new face covering directive, Montgomery County clarified its position. Masks are required anytime residents are likely to come within six feet of someone else.
For example, if a resident is walking outside and is likely to come into contact with someone at any point, they should wear a face covering, Montgomery County Emergency Management Director Dr. Earl Stoddard said during a media briefing Wednesday.
Original Post (Nov. 24): Effective 5 p.m. Tuesday, Montgomery County is further limiting gathering sizes and changing the mask mandate as COVID-19 cases skyrocket.
Montgomery County Health Officer Dr. Travis Gayles announced indoor gatherings of more than 10 people are prohibited. According to a press release from the county, "face coverings are required at all times outdoors and also indoors in public facilities."
Previously, mask-wearing was required in indoor public spaces, and outdoors when physical distancing was not possible.
📣 County Health Officer Dr. Travis Gayles has announced that effective at 5 p.m. today indoor gatherings of more than 10 people are prohibited and face coverings are required at all times outdoors and indoors in public facilities. Details: https://t.co/JWUssj3im3. pic.twitter.com/KtJcVGE9CT

— Montgomery County MD (@MontgomeryCoMD) November 24, 2020
"We are entering a phase of COVID-19 that is very worrisome, and we need every resident to understand what that means," Gayles said, citing family and group gatherings as the source for a number of the state's cases.
However, the county did clarify that the new directive does not apply "to businesses, establishments and facilities that are permitted to operate as outlined in Executive Order 122-20." That order permits up to 25 percent occupancy or 25 people, whichever is less.
"Outdoor gatherings of more than 25 people continue to be prohibited," the county says.
"It is extremely important that each of us thinks about our collective responsibility to help slow down the spread of COVID-19," Dr. Gayles added. MyMCMedia reported there were 233 new COVID-19 cases in Montgomery County on Tuesday, Nov. 24, making it the 12th straight day of 200 or more cases counted. Cumulatively, the county hit 31,622 cases Tuesday.
The county also clarified what is considered a face covering. "Only wearing a plastic face shield does not satisfy the face covering mandate, nor does wearing a face covering with a valve."
Need to go back to Phase 1. We're in danger of overwhelming hospitals, the projections for MD aren't good -small steps won't bend the curve in the right direction. We need the new Admin to get real assistance to businesses that bear this load. It's not blue or red, it's all of us

— Marc Elrich (@Marc_Elrich) November 23, 2020
This new directive comes as disagreements between Montgomery County and the state continue. In an early Monday morning tweet, County Executive Marc Elrich said the state needs to return to Phase 1 of COVID-19 reopening.
In response, Gov. Larry Hogan said Elrich can do what he wants. "I don't think they've followed us for the past nine months, but we're taking exactly the steps that we believe are necessary at this time," Hogan said.
Despite this, Gayles says "the case counts are continuing to rise at an alarming rate, and we need to take more drastic steps to reduce transmission."