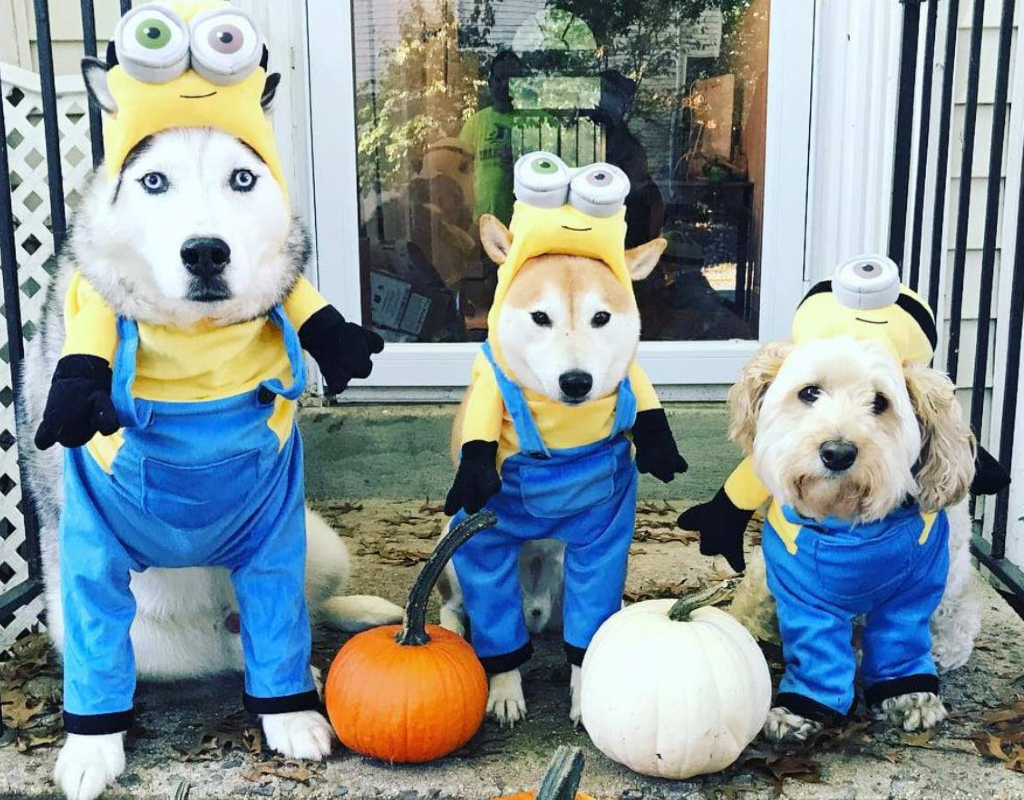 County Humane Society Accepting Entries for 'Howl-o-ween' Pet Costume Contest
The Montgomery County Humane Society is accepting entries for the 2021 Howl-o-ween pet costume contest now through Friday, Oct. 22 at midnight.
Pet costume contests have been a holiday mainstay at the humane society for many years, according to Director of Marketing and Community Outreach Lisa Carrier-Baker. The humane society started accepting virtual submissions in October 2020 and plans to do the same this month.
"It would be great if it could be in-person this year, but we are trying to be sensitive because we know everyone has different comfort levels with the pandemic," she said. "We wanted to do something fun on Halloween even if we can't all be together.
The reigning champions of the Howl-o-ween costume contest include Leo, a Rottweiler who last year donned a Batman suit; Jacob, a scruffy pup in an elf-eared hoodie; and Buddha, Simba and Caesar — who went trick-or-treating as a trio of "Despicable Me" minions.
Montgomery County Humane Society staff will review all entries over the weekend. On Monday, Oct. 25, the 10 finalists will be announced on the humane society's social media. Followers will have until Friday, Oct. 29 to cast their votes online, at which point the three winners will be announced.
Although the point of the competition is not necessarily to encourage pet adoption, "if while voters are on our page, they see a dog or a cat that they really love, we are always happy to place animals with loving families," Carrier-Baker said.
Winning pets will earn themselves plenty of treats and toys, while their owners can expect some Montgomery County Humane Society swag.