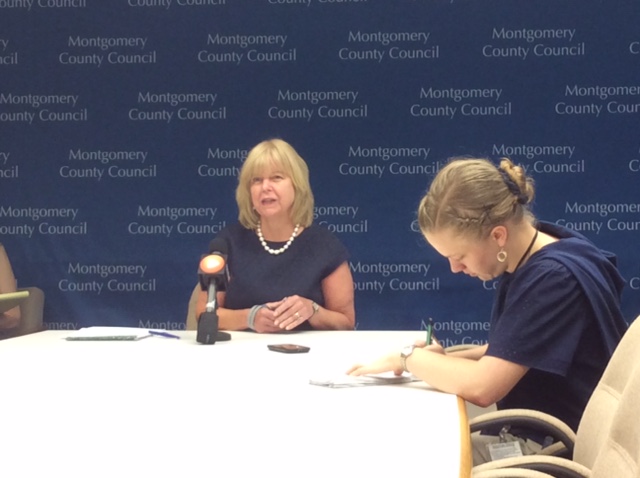 County Council President Nancy Floreen Previews Fall Schedule at News Briefing (VIDEO)
Montgomery County Council President Nancy Floreen met with reporters on Aug. 1st for her final briefing before the Council's six-week summer recess.
At the briefing, Floreen discussed a variety of issues including the Council's upcoming work session on the 9-1-1 system outage and her thoughts on Metro's Safe Track. She also announced an upcoming Town Hall meeting in Olney on Sept. 14, previewed the number of community land-use plans the Council will review this fall, gave her assessment of the new MCPS superintendent and answered a question about her collective bargaining bill.
Watch the briefing in its entirety, below: