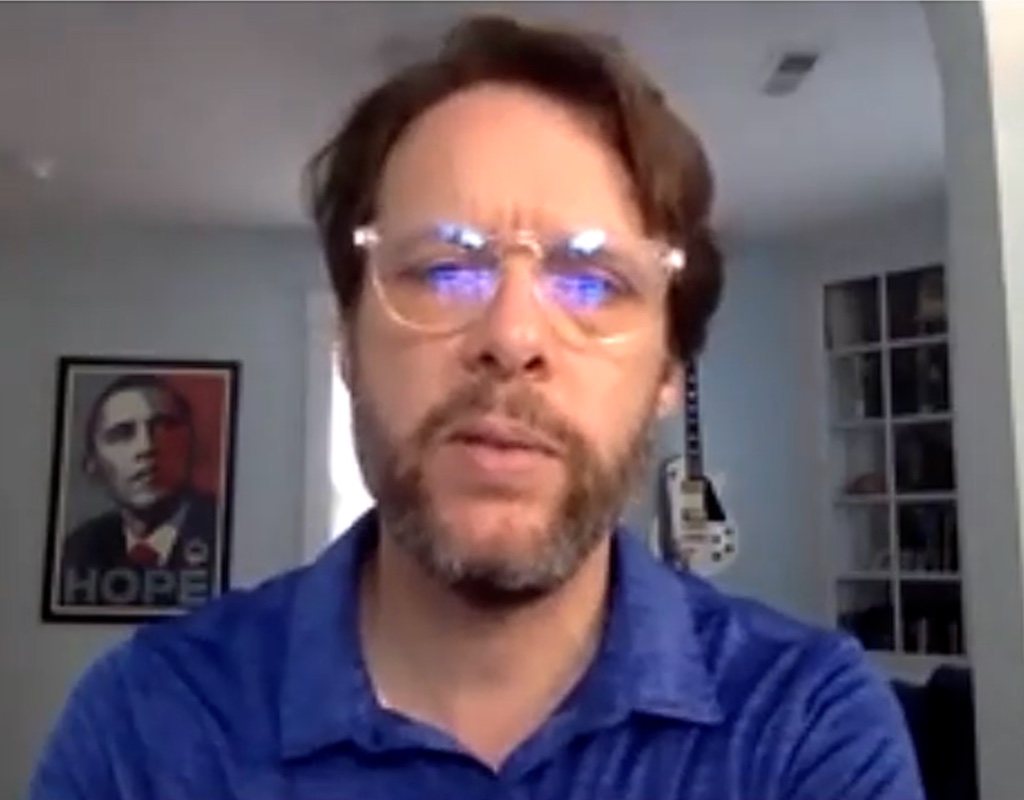 Councilmember Riemer Calls Unions' Charges 'Outrageous and Frivolous'
County councilmember Hans Riemer called recent charges by three local unions that he had not disclosed his wife's employment at Pfizer "ludicrous" and said that her income from that company will not change whether or not Montgomery County mandates its employees be vaccinated.
The presidents of the International Association of Fire Fighters IAFF Local 1664, Fraternal Order of Police FOP Lodge 35 and United Food and Commercial Workers Union UFCW Local 1994 issued a joint press release Oct. 2 pointing to Riemer's 2020 financial disclosure as earning stock and income from Pfizer, which made one of the COVID-19 vaccines.
Riemer, who supports mandating vaccinations for county employees, lists his wife's employment with Pfizer on his disclosure forms.
"The Biden Administration bought enough doses" of the vaccine for all eligible residents in this country and then gave Montgomery County its share at no cost, Riemer pointed out.
Riemer denied that he and his family would financially benefit from the use of the vaccine. "I think these assertions are outrageous and frivolous," he said. Whether a mandate is agreed upon for county employees will not financially affect him or his wife's job, he said.
"First of all, I fully disclose every year that my wife's income comes from Pfizer. That's how she gets paid," he said.
Pfizer doses are given to the county for free. "They are just sitting there in inventory" so Pfizer will not make extra money if the county makes being vaccinated a requirement to remaining employed.
The union presidents criticized Reimer for backing of a vaccine mandate while receiving what they called "substantial household income attributable to Pfizer." They also "demand Mr. Riemer disclose the full extent of his financial connection to the vaccine producer Pfizer."
"Before Mr. Riemer holds forth on anything promoting the approved Pfizer vaccine, the public deserves to know the extent of his connection to the firm and any possible conflicts of interest that may arise. Is he striving to protect the public health or to appease the source of a majority of his household income?," they wrote in the release.