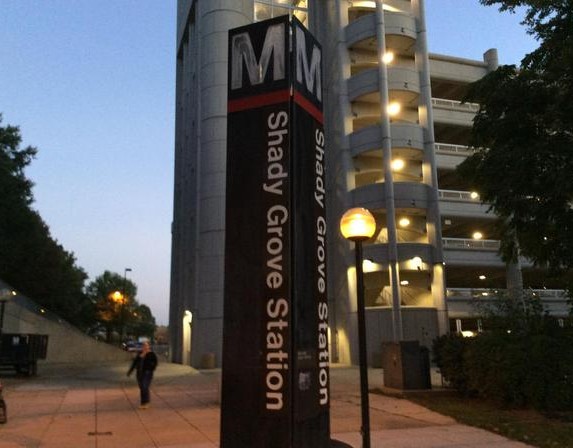 Council Overrides Veto of High-Rise Housing at Metrorail Stations Act
The Montgomery County Council has overridden a veto of the "More Housing at Metrorail Stations Act," a major housing initiative for Metrorail stations, according to a county press release.
Originally enacted on Oct. 6, the new act has "the potential to generate thousands of affordable housing units and help spur economic growth," the statement claims. The act will impact the viability of building housing on Metro station property.
Taking effect in Jan. 2021, the law incentivizes new housing development by providing a property tax abatement for new high-rise developments that include at least 50 percent rental housing. In addition, the new developments would need to include "at least 15 percent affordable housing, with 25 percent of that figure being housing affordable to people making 50 percent or less of the median income in the County."
"Montgomery County has a lot riding on getting high-rise development going at our Metro stations," said Councilmember Hans Riemer.
"Our housing market is not producing enough new housing and that is creating affordability problems for young and working families and putting rent pressure on market affordable housing. With the potential for more than 8,000 units of housing, these measures should help us take a big stride towards our regional housing goals."
County Executive Marc Elrich vetoed the More Housing at Metrorail Stations Act, but the council voted 7-2 on Tuesday to override the veto. Councilmember Will Jawando and Council Vice President Tom Hucker voted against the veto override.
"I'm pleased that the Council today stood strong in our continued commitment to meet ambitious housing and transit-oriented development goals so more people will have the chance to live in and contribute to our County," Councilmember Andrew Friedson said.
"While some who oppose new people moving into our community remain satisfied with the status quo of empty lots and parking spaces on top of Metro stations, we made it clear that we won't wait to address our housing and climate crisis or to invigorate our local economy."
According to projections by the Metropolitan Washington Council of Governments and the Urban Institute, Montgomery County is expected to grow by more than 60,000 additional households by 2040. Yet, the prices for homes are growing faster than incomes. The median household income of $108,188 was below the $125,621 required to afford a home priced at the midpoint, according to the Montgomery County Planning Department.
Today the Council, by a vote of 7-2, reaffirmed its commitment to investing in housing based on smart growth principles by overriding the veto of Bill 29-20, called the "More Housing at Metrorail Stations Act." Councilmembers @hansriemer & @Andrew_Friedson were the lead sponsors. pic.twitter.com/YGpnhe0h0Q

— Montgomery Council (@MoCoCouncilMD) October 27, 2020