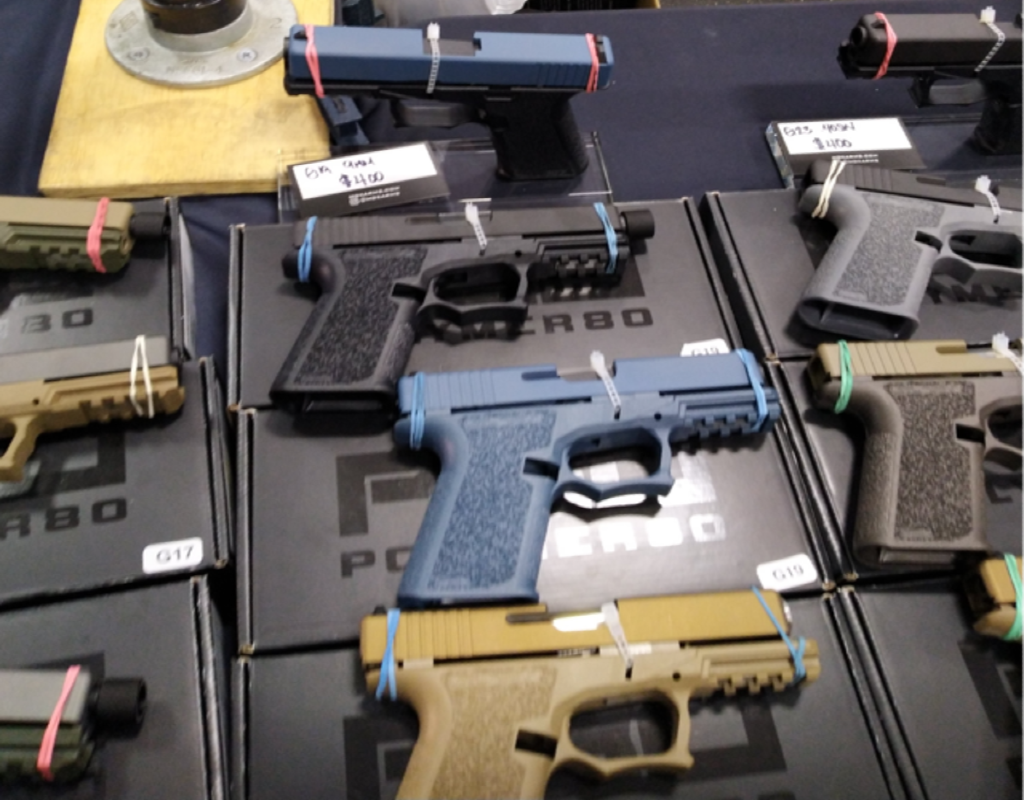 Council Expected to Introduce Bill Restricting Ghost Guns
In 2019, Montgomery County Police confiscated six ghost guns. Last year, the department recovered 73 of these guns that have no serial numbers, come in kits and are made of plastic so they can't easily be found by metal detectors.
"This trend is truly heading up," said Chief Marcus Jones during a news conference Jan. 15 during which Council Vice President Gabe Albornoz announced that he is introducing a bill next week that would restrict the sale or transfer of ghost guns
The bill, which Albornoz said has unanimous support among his fellow councilmembers, identifies and defines what a ghost gun is. It restricts the manufacture, possession, use, sale and transfer of ghost and other undetectable guns to minors. It limits these guns within 100 yards of places of public assembly. It also prohibits making a ghost gun with a 3D printer while in the presence of a minor.
The idea, explained Albornoz, is to add "another tool in the tool box for law enforcement."
Ghost guns are developed to avoid detection and parts easily can be purchased on the Internet, Jones said, adding, "Technology is always a step ahead."
During 2020, the recovery of the 73 ghost guns led to 55 arrests to adults and three arrests of minors, Jones said.
Gun control "is a very serious issue," Albornoz said, noting there were five homicides in Montgomery County "just this week alone."
He said ghost guns exist due to a "gray area of the law" as they are hard to trace and people do not need a background check before purchasing them.
"This is a new problem. It truly is, and it's a scary problem," said Councilmember Sidney Katz during the news conference. Added Councilmember Andrew Friedson, ghost guns "have become the gun of choice for gangs" and White Supremacist.
Maryland Del. Lesley Lopez, who represents the 39th District, along with Sen. Susan Lee of District 16, are working on a bill that would limit ghost guns statewide. Lopez said she was working "in total partnership" with county council and plans to introduce a similar bill.
Montgomery County cannot regulate ghost gun kits, which only can be done at the state and federal level. That is why much of the bill is geared to keeping them away from minors.
During the news conference, Mindy Landau from Brady Maryland called gun violence an issue of racial equality. She noted that Black people are 10 times more likely to die by a gun used in a homicide than White people are. Also speaking were Clint Wolcott of Critical Issues Forum and Karen Herren of Marylanders Against Gun Violence.