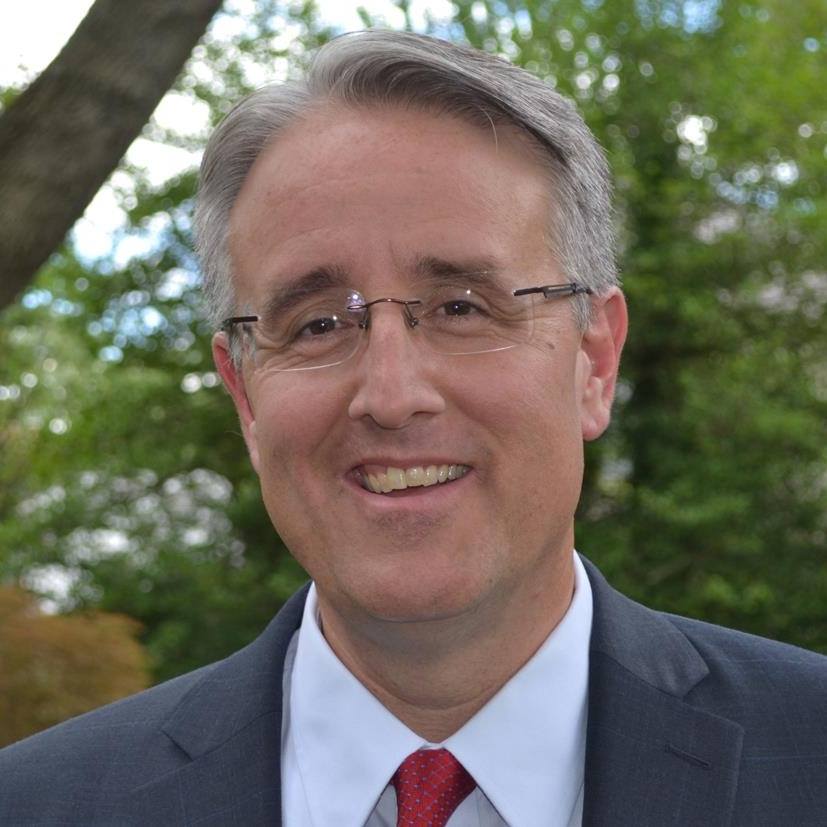 Council Appears United In Naming Madaleno As Next Chief Administrative Officer
Members of the Montgomery County Council spent about an hour Sept. 22 alternately praising Richard Madaleno and pressing him to improve relations between the council and County Executive Marc Elrich should he become the county's chief administrative officer. A vote to confirm Madaleno is expected on Sept. 29.
Madaleno, a lifelong county resident, was the county's director of the office of management and budget when Elrich asked him to become acting chief administrative officer following the resignation of Andrew Kleine. Kleine was fined $5,000 after admitting he violated county ethics when he promoted his book and maintained relationships with two businesses while serving as a county employee.
Madaleno said he would rebuild trust by ensuring the county does what it says it will, including paving potholes. He vowed to improve communications between Elrich and the council and said he wouldn't spring any surprise legislation on them without discussing it first.
Madaleno appeared to easily have enough of the council's support, and possibly even its unanimous support. Several of the councilmembers have known and worked with Madaleno for years. Madaleno has served in both county and state government, including as a delegate and a senator in the Maryland General Assembly. While in the Senate, Madaleno was the vice chair of the Senate Budget and Taxation Committee.
During the discussion, Madaleno told councilmembers that his husband worked in the county's Department of Health and Human Services and that he would avoid doing anything that would be a conflict of interest.
Very happy to be interviewing & – spoiler alert-voting to confirm-@RichMadaleno as @MontgomeryCoMD's new Chief Administrative Officer!

I've been lucky enough to work alongside Rich for 20 yrs & have great confidence in his judgment, his commitment, & his values. Congrats, Rich! pic.twitter.com/VFnL0hrIv0

— Tom Hucker (@tomhucker) September 22, 2020
Council Vice President Tom Hucker called Madaleno's responses to council questions, "like what I want to hear in a CAO." Councilmember Gabe Albornoz told Madaleno he "appreciated your experience and depth of understanding."
In introducing Madaleno to the council Tuesday afternoon, Elrich said he had the "utmost respect and confidence" in the man he chose to serve as his top official.
When speaking about the job, Madaleno said he plans to see the county as smoothly as possible through the budgetary woes it faces due to the global pandemic and to help prepare the county for a smooth election. He said he would stress cyber security and honor the council's goal of making the county more equitable.
"The virus has gone right after our weakest spots," Madaleno said, adding it "exploited" inequities.
Related Post
Andrew Kleine Resigns As County Chief Administrative Officer