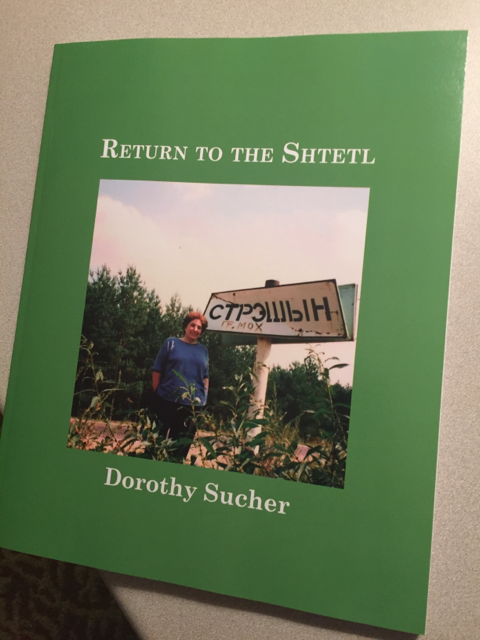 Completing the Journey: Sucher Family Honors Late Wife, Mother by Completing Her Memoir
I work with residents who live in Erickson Living communities in Parkville, MD, Houston and Dallas, TX, Charlotte, NC, and of course, Riderwood in Silver Spring.
One thread they share, no matter the time zone in which they reside, is the love they show for family.
Joe Sucher, a resident of Riderwood, was no exception. I met him on the morning of August 30 to discuss a project that his son Anatol and he completed. They edited the memoirs kept by their beloved Dorothy Sucher, who made a trip to Russia and Belarus in the summer of 1992 to trace her family's roots.
Dorothy led a full life as a wife, mother, writer with the Greenbelt News Review, psychotherapist and community volunteer.
Joe was busy himself, a physics professor at the University of Maryland, College Park for 40 years. The couple moved to Riderwood in 2004.
In 2010, Dorothy died at age 77 of a virulent form of thyroid cancer. Joe knew there was unfinished business.
"Dorothy was an accomplished, gifted writer," stated Mr. Sucher. "She had made presentations at Riderwood and beyond regarding her trip to learn about the roots of her grandparents and other family members. I always felt her notes should be published so Anatol and I decided this would be a memorial to her."
They went to work in the spring of 2015, going through her journal entries, meticulously editing in photographs and writing the introduction. By the end of the year, the father-son duo knew their work was finished, and the book entitled "Return to the Shtetl" was published by Summit Crossroads Press in early 2016.
"As some of the early readers remarked, Dorothy's skill as a writer draws us in, makes us participate in the ups and downs of a difficult journey and lets us enjoy her company throughout," said Mr. Sucher. "Friends who had known and loved Dorothy said they felt as if she was in the room with them as they read her story."
"Anatol and I are thrilled that we could make it happen and share it with the world," said Mr. Sucher as tears quietly fell down his face, in tribute to his cherished Dorothy.
"Return to Shtetl" is available on Amazon.com or by contacting Mr. Sucher at jsucher@umd.edu.