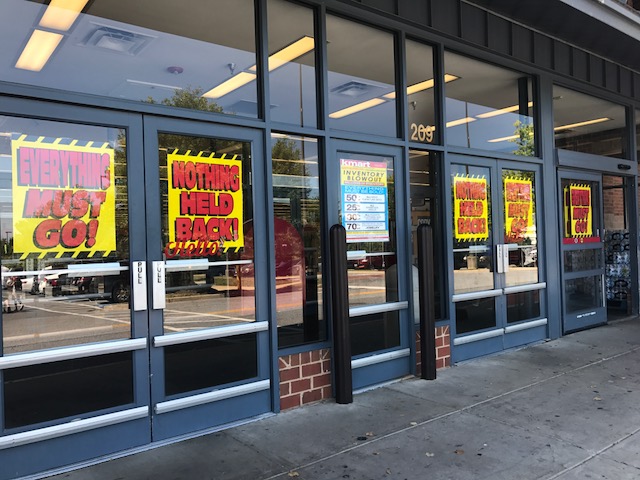 Closings and Changes at Kentlands Square Shopping Center in Gaithersburg (PHOTOS)
Kmart and Payless Shoe stores are closing their doors at the Kentlands Square Shopping Center in Gaithersburg this summer.
Sale signs are covering the doors and windows of both stores in the strip shopping center along Kentlands Boulevard. The stores are located in the same plaza as the Giant Food Store, several restaurants, service businesses and retail shops.
"You never want to see businesses close their doors in the city," Gaithersburg Mayor Jud Ashman said. "My understanding is that these were more corporate-driven decisions than anything having to do with Gaithersburg in particular. That said, these changes could lead to enhanced opportunities to redevelop Kentlands Square. I remain very optimistic about the area."
The owner and manager of the Kentlands Square Shopping Center property is Sauls Centers. A development proposal for the entire Kentlands Square property is scheduled to be discussed by city leaders in one week, July 17.
An employee who answered the phone at the Kentlands Kmart said the store is closing Sept. 17. A clerk at the Payless Store said the store was closing at 9 p.m. today.