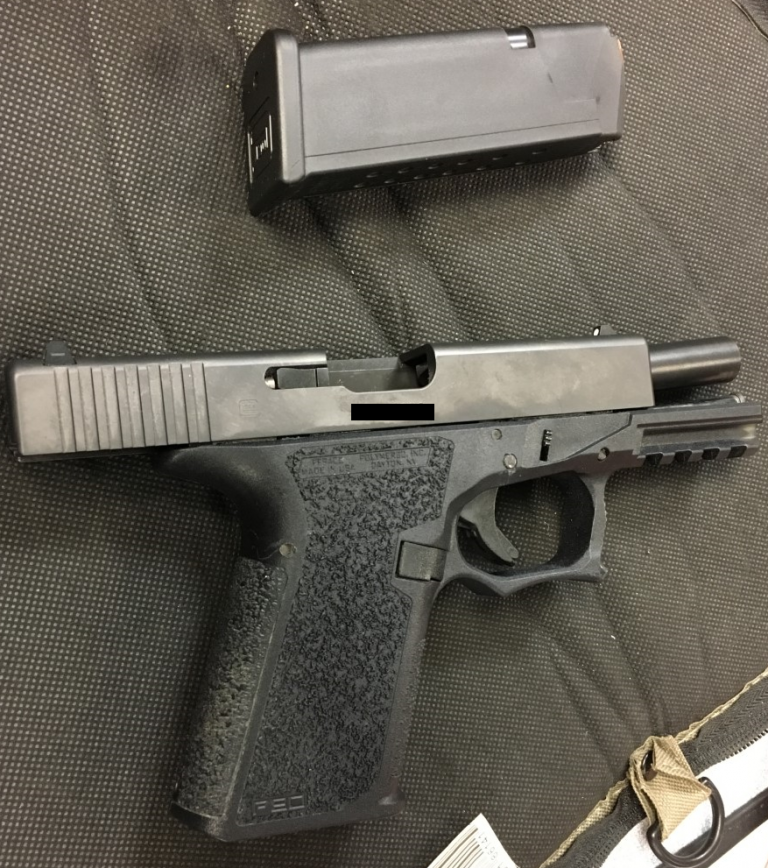 Clarksburg Student Arrested After Bringing Gun to School
Update 10:20 p.m.: An 18-year-old from Germantown has been charged with bringing a loaded 9mm handgun to Clarksburg High School, a Montgomery County police statement released Thursday night said.
Alwin Chen of the 11700 block of Gunners Drive in Germantown has been charged with possession of a handgun, possession of a firearm by a person under 21 years old, and possession of a firearm on school property, police said.
According to police, the School Resource Officer received information just before 2 p.m., that Chen might have brought a gun to school. The SRO and school security went to Chen's classroom and informed the student they needed to talk with him, police said.
Chen was escorted to the school office. There, the SRO asked Chen if he had a weapon, to which Chen replied that he had a handgun in his book bag and a knife in his front, shirt pocket, police said.
The SRO found a loaded, 9mm handgun in Chen's book bag and arrested Chen, police said. The SRO also retrieved the knife.
This investigation is ongoing. Detectives continue to work to gather information and collect evidence to include conducting a search of Chen's residence and researching and confirming the ownership and purchasing history of the handgun.
Chen's motive for bringing a gun to school also remains under investigation. As additional information is confirmed, it will be released to the public. Anyone who has information about this incident is asked to call the Firearms Investigations Unit at 240-773-6400.
Original post: A Clarksburg High School student brought a handgun to the school Thursday and was arrested by the school resource officer, according to a letter sent home to families by the school's principal
Edward Owusu said Montgomery County police are investigating the incident.
"This illegal and dangerous behavior will not be tolerated in our school community. Weapons of any type are not permitted on or near school property. Any student caught with a weapon will be referred to law enforcement and punished accordingly," the one-page letter said.
The incident comes a day after a 17-year-old entered a Florida high school and killed 17 with an AR-15, a semi-automatic civilian version of a fully automatic gun used by the military.
Also Thursday, a 14-year-old brought a pellet gun to Loch Raven High School in Towson, according to news reports.
Here is the letter Owusu sent home:
At approximately 2:10 pm today at Clarksburg High School, a School Resource Officer arrested a Clarksburg HS male student for having a loaded, handgun on school property. The investigation is ongoing. We will release additional information as it is confirmed.

— Montgomery Co Police (@mcpnews) February 15, 2018