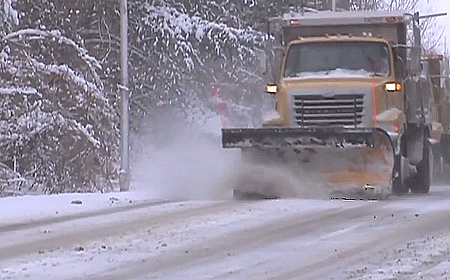 City of Gaithersburg Urging Residents to Prepare for Possible Snowstorm
The City of Gaithersburg is encouraging residents to begin preparations for the possible snowstorm that's predicted to happen Friday, Jan. 22 and Saturday Jan. 23.
According to a news release, City officials are urging residents to use off-street parking, if available, starting Thursday evening so that snow removal can be done efficiently. Those residents who do not have off-street parking available are encouraged to park close to the curb and avoid parking in cul-de-sacs.
Should the City of Gaithersburg or Montgomery County government issue a snow emergency, mandatory removal of cars from snow emergency routes will be implemented. Those who do not comply may be faced with ticketing or towing.
The City will post snow emergency information on its website and residents will also receive an alert through the Gaithersburg emergency notification system.
Residents will be responsible for clearing all sidewalks bordering their property. Residents with fire hydrants located on their property are encouraged to dig it out and mark it.
The City also urges residents to hold off on putting out recycling materials until the next regularly scheduled pick-up day, to help keep roadways clear for snow removal crews and prevent bin damage.
The City will post facility closings and the cancellation of programs on its website.