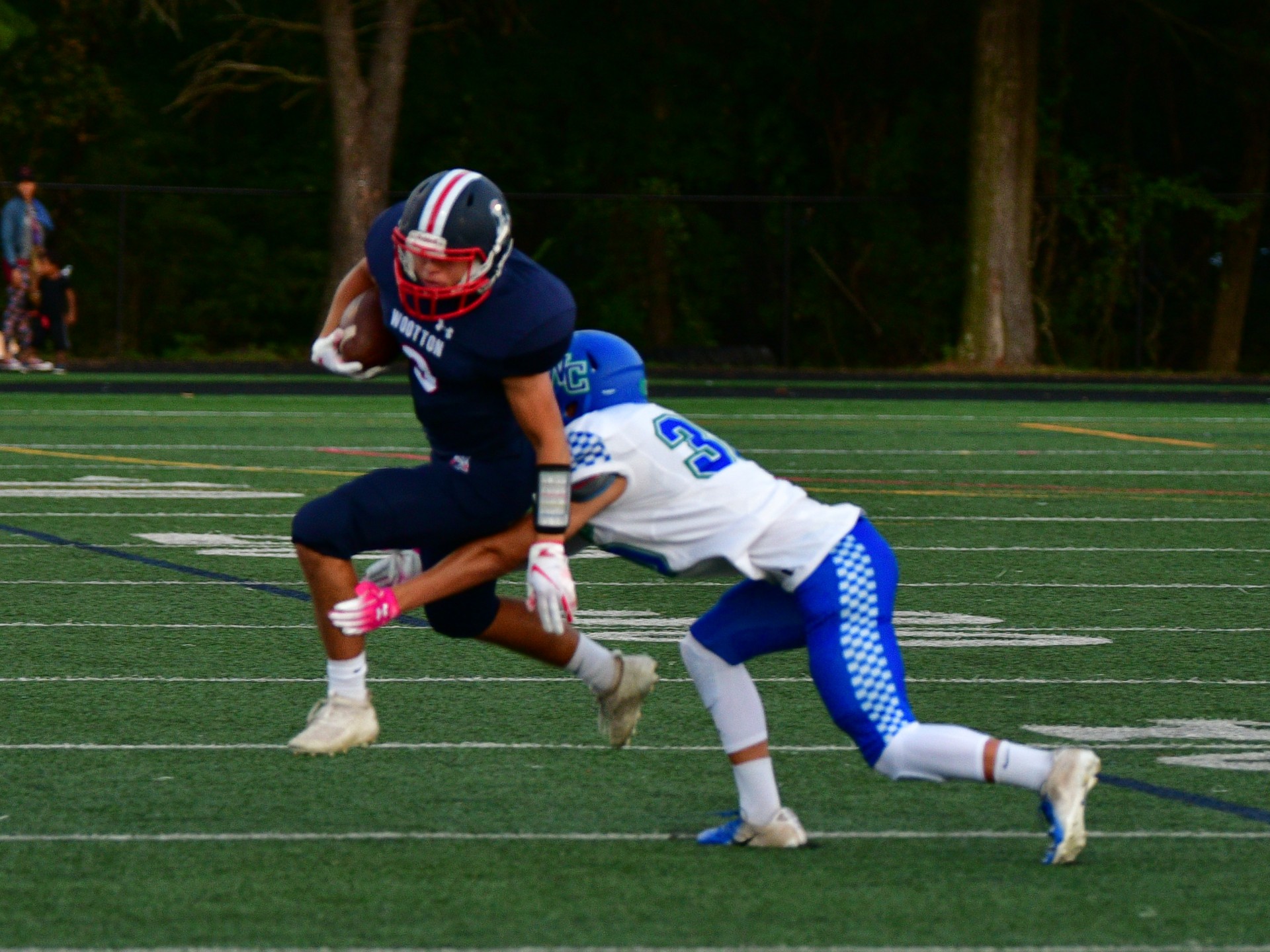 Churchill Defeats Rival Wootton 15-9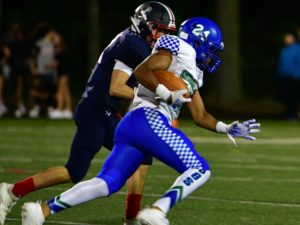 Friday night football at Wootton High School featured a first half dominated by the Patriots as they scored nine unanswered points against Churchill High School.  The second half scoring was dominated by the Bulldogs' 15 unanswered points resulting in a Churchill victory.  The most exciting aspect of the game was each team would drive the length of the field only to be turned back by a big play ending the scoring drive.  The effort and hard work was apparent on both sides.  Wootton's 9-0 first half lead may have seemed to show control but the first half ended with Churchill driving.  The Bulldogs were stopped by a Patriot interception in the end zone.
The second half started where the Bulldogs left off as they dominated early in the second half, and each time Wootton threatened they were turned back.  Even at the end of the game, Wootton had a chance to win but the Bulldogs came up with a big stop.  The crosstown bragging rights go to the Churchill Bulldogs with their 15-9 victory.
Pictures to follow by Daryl Schultz