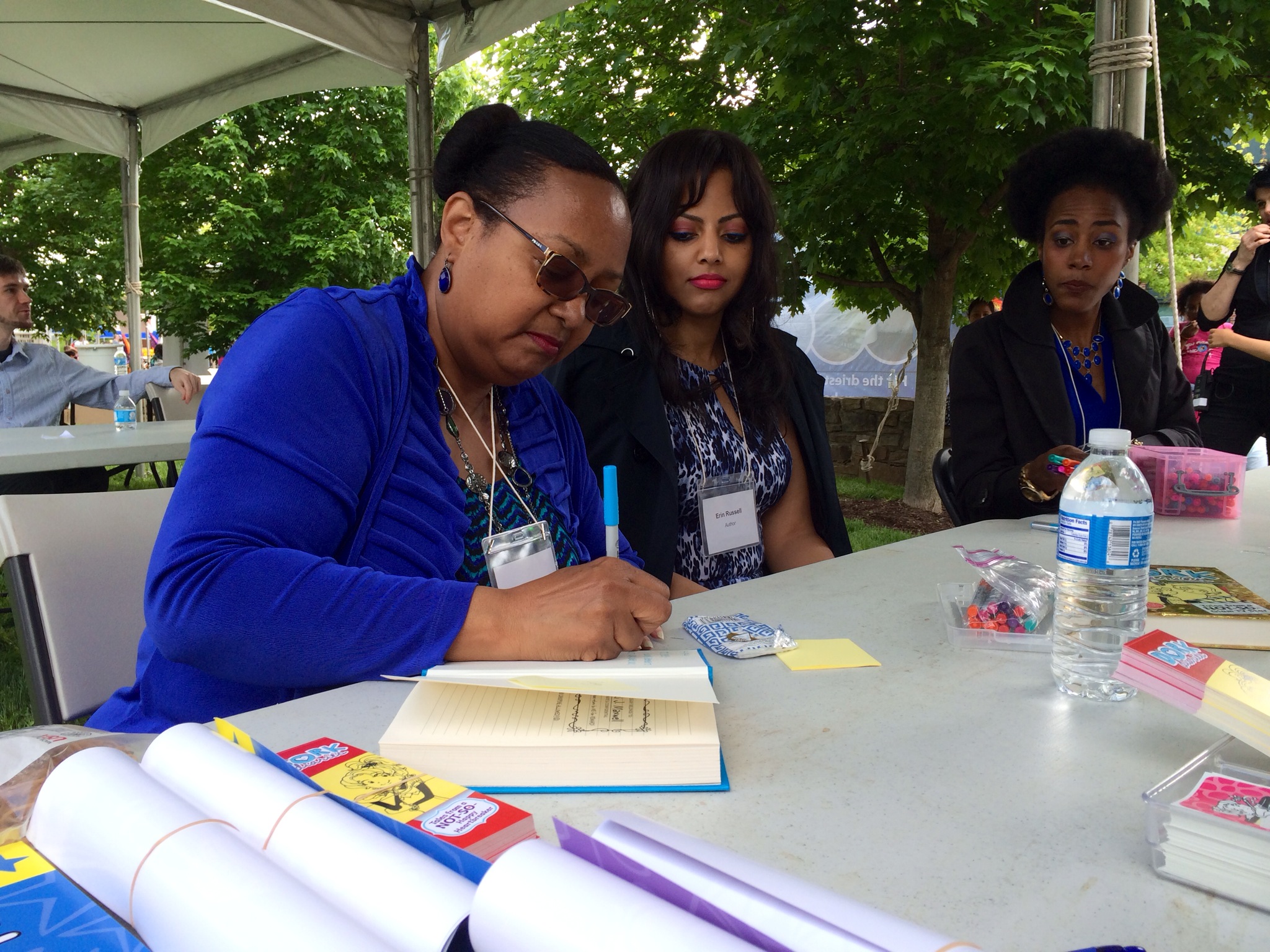 Children's Authors at Book Fest Draw Record Crowds (Video)
The Children's Village was a popular destination for the record crowds at this year's Gaithersburg Book Festival.
MyMCMedia's Valerie Bonk has a look at the award winning authors who took part in the annual festival.
This year's festival brought numerous award winning authors together, including Caldecott medal winner Brian Floca.
But the biggest line of the day was for the authors of "Dork Diaries," who signed books for hundreds of eager children for over three hours.
"Dork Diaries was inspired by my two very dorky daughters and growing up they didn't always fit in and kids teased them a bit and called them dorky," said author Rachel Renee Russell. "When I decided to write a children's book I took that kind of term of endearment. I have to pinch myself because it's like a dream come true for me to actually write a book that kids love and that it's inspired by my real life situation that my daughters had to endure when they were growing up."
This year's festival featured more children's authors than previous years and included an additional pavilion for children's programming.
"It's a really great opportunity to meet your fans and hopefully encourage other kids who will be like me and grow up and want to draw and want to write and make books and I get to read those books," said Dave Roman, author of "Astronaut Academy."
"It's great to be among people who love books and love illustrations and sharing that enthusiasm and saying hello," said Nikki Russell, illustrator of "Dork Diaries."
Related: