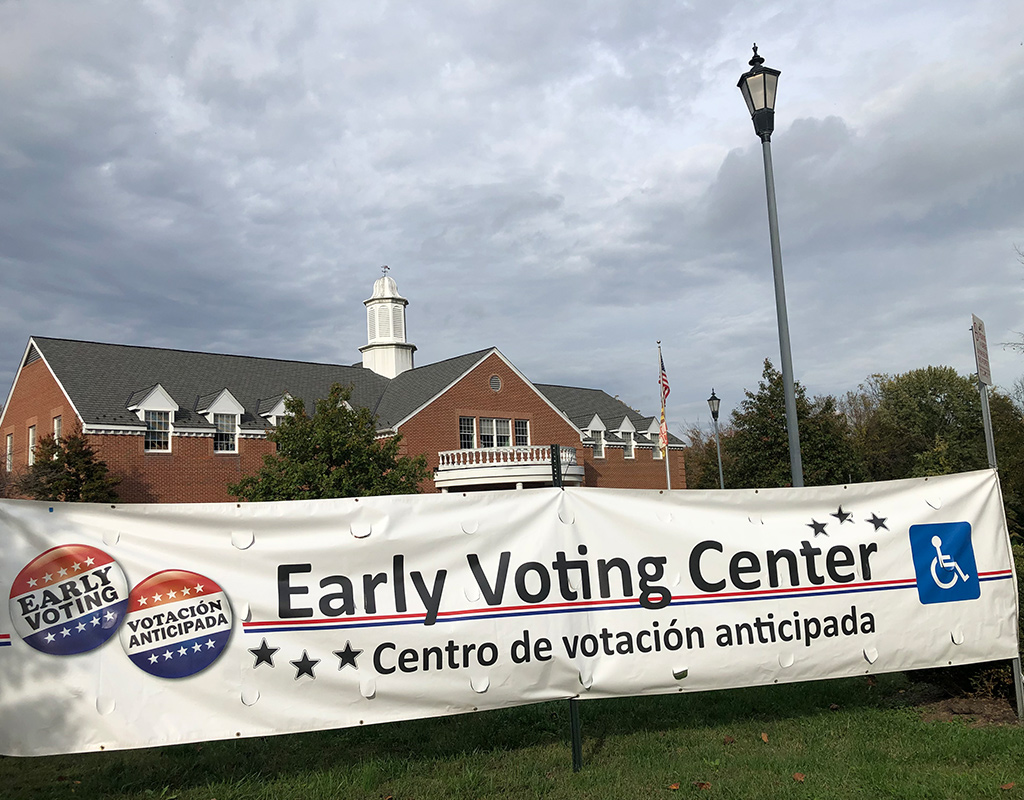 Board of Elections Seeks Comments on Early Voting Centers for 2022
Anyone wishing to share their thoughts or concerns about early voting centers for the 2022 election can submit their comments to the Montgomery County Board of Elections between now and Oct. 15.
The board reviews early voting centers every two years and then submits recommendations to the state Board of Elections.
Comments also can be submitted for the board's Sept. 18 hearing on early voting and its Sept. 20 board meeting. Those meetings will be conducted virtually.
The board will make its selections for early voting centers at its Oct. 18 board meeting.
Links to the meetings can be found at the Board of Elections website.
For the June 28, 2022 primary election, early voting will take place June 16 to June 23. For the general election on Nov. 8, 2022, early voting begins Oct. 27 and ends Nov. 3.