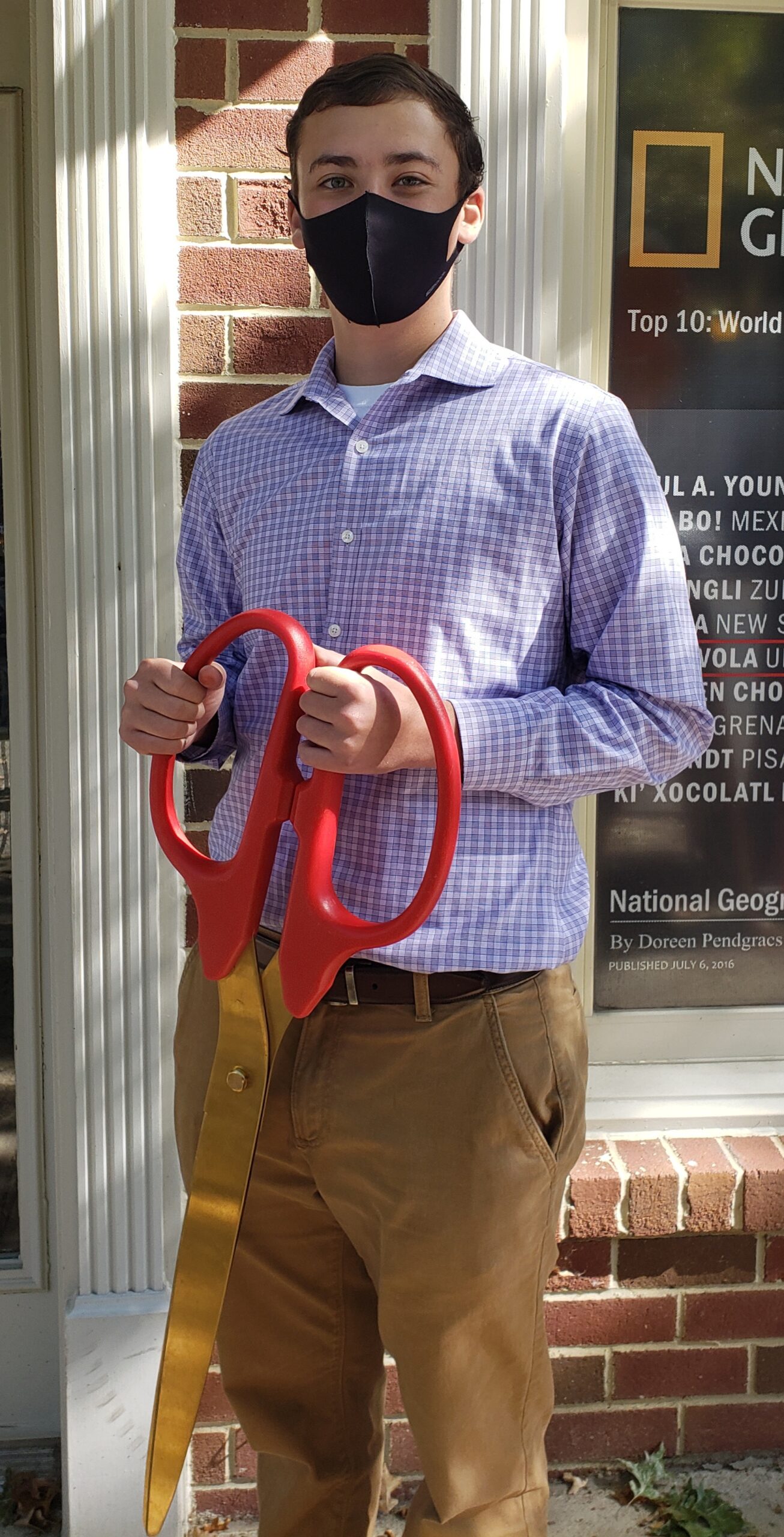 Blog: My Perspective as a GGCC Intern
Even though the Gaithersburg-Germantown Chamber of Commerce (GGCC) team has been working remotely, they were able to accept an intern for the 2020-2021 school year. It was our pleasure to have Isaac Shulman work alongside us. There was no one better suited to ride out the pandemic with us. The Chamber is so honored to be able to participate in the Montgomery County Public Schools Internship program. It is a wonderful opportunity for the students to get hands-on experience and learn about the "real world". The GGCC's President, Marilyn Balcombe; Director of Marketing, Laura Rowles; and Director of Membership, Chelsea Selby, mentor the students and instill valuable first-hand knowledge of potential future career paths. It is truly a rewarding experience for the Chamber. If you have the capability to take on an intern, please contact a local high school and get involved. 
Now a little bit about Isaac in his own words.
Hi, my name is Isaac Shulman, and I am a graduating senior from Northwest High School. As today is my last day interning with the Gaithersburg-Germantown Chamber of Commerce, I can't even imagine not having this amazing experience! The moment I knew I wanted to have an internship was when I was sitting in my AP Microeconomics class, one of the many Academy of Finance courses, my junior year, and overheard a group of seniors discussing how much they have learned from their internships. This year has definitely not disappointed!
My experience with the Chamber was not one that most other high school interns, from previous years, can relate to. I did the vast majority of my work from my downstairs family room, and didn't even step foot into the office until the final months of my internship. While this did come with the convenience factor, I almost entirely missed out on the personal connections that are synonymous with working in an office. That was where the entire Chamber staff stepped in. Laura, Marilyn and Chelsea always made it a priority to invite and encourage me to attend all of the small in-person functions that went on throughout the year. I got to attend a number of ribbon cuttings for businesses that were either reopening from COVID or opening despite the ongoing pandemic. It was there that I was able to see first-hand how important it is to build personal connections with other members of the business community.
Throughout my time with the Chamber, I have had the ability to learn about a wide array of topics ranging from prospecting businesses to county politics, to state legislation, to social media marketing, to database management, to understand the budget and much, much more. One thing that I am grateful for is, no matter what I was interested in, I had the opportunity not just to learn, but also to experience it. For example, when learning about the impact that zoning requirements have on the community, I followed the county master plan and gave a presentation on the effects this might have on local business growth, racial justice and the environment.
Now for the question that seems to be on everyone's mind. What is my plan for next year?  Next fall I will be attending Muhlenberg College in Allentown, Pennsylvania, and am planning on majoring in international studies. I don't know what the future will hold for me, but I do know that I will be ready for whatever comes next!