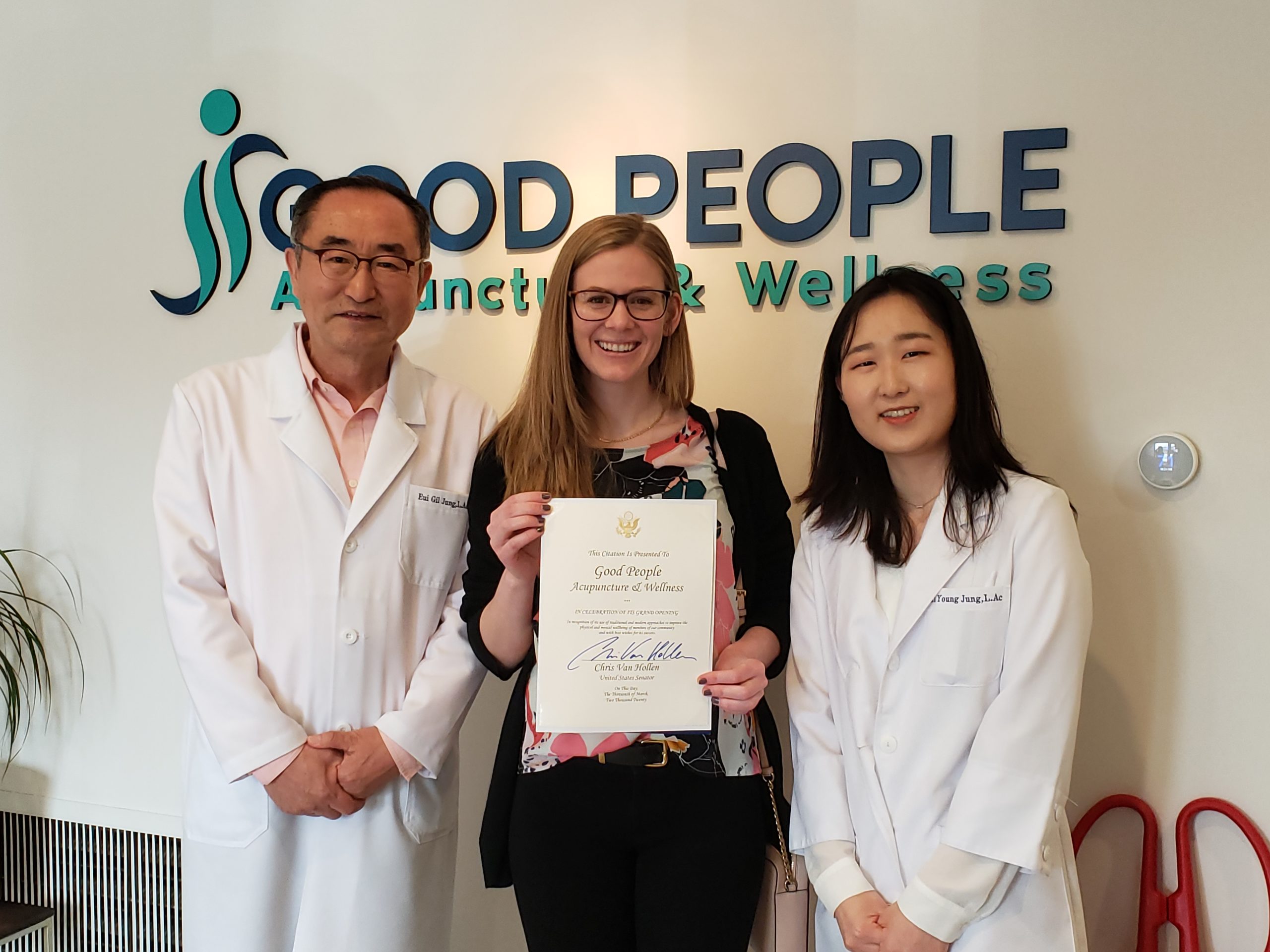 BLOG: Good People Acupuncture & Wellness Brings Balance to Lives
Your mental and physical health is the top priority at Good People Acupuncture & Wellness.
The Gaithersburg-Germantown Chamber of Commerce (GGCC) conducted a ribbon-cutting ceremony and joined Good People Acupuncture & Wellness to celebrate their grand opening on March 13, 2020. They are now located at 8921 Shady Grove Court in Gaithersburg.
At Good People Acupuncture & Wellness there is a combination of traditional Oriental methods with modern technology to promote improvements in the patients' physical and mental well being. In other words, ancient healing is used for modern living.
Setting them apart from the competition is their no-needle treatment option for acupuncture. They provide magnetic acupuncture – utilizing magnetic field therapy to benefit micro-circulation and target vasomotion at specific energy pathways in the body. Therefore, patients can receive treatment without an invasive procedure. This is great news for those who fear needles, as this treatment option provides all the comfort and ease you need to receive treatment while avoiding the needles. The patient's comfort is their top priority. In addition, Good People holds patient education with high regard at the office, providing all necessary information that will lead their patients' lives with more control and balance.
Good People also offers various aesthetic herbal flower teas with numerous health benefits, opportunity to beautify your complexion with all-natural cosmetic acupuncture, and a chance to experience medical-grade technology which includes LED light therapy, hydrotherapy, and thermal chiropractic massage after a full health evaluation and acupuncture treatment. LED light therapy repairs the body at the cellular level to maintain youth and better circulation. On the other hand, hydrotherapy is an innovative method of providing a full-body massage using jet streams of water to promote relaxation throughout each muscle region. It does not require the patients to get wet and instead provides comfort as though entering a cocoon. Finally, the thermal chiropractic massage is a smart massage bed that scans the spine to customize to each patient and combines deep tissue kneading, chiropractic stretching, and warming infrared rays for a totally relaxing experience
Additionally, they offer detox and weight loss programs that focus on removing ill-fitting substances from your body and providing a full-body cleanse. Learn more about them at www.goodpeoplewellness.com.
The GGCC is active in providing business-to-business networking opportunities throughout the year: a collective voice in local, regional, and state legislative affairs, professional development opportunities and other services that enhance the business environment.