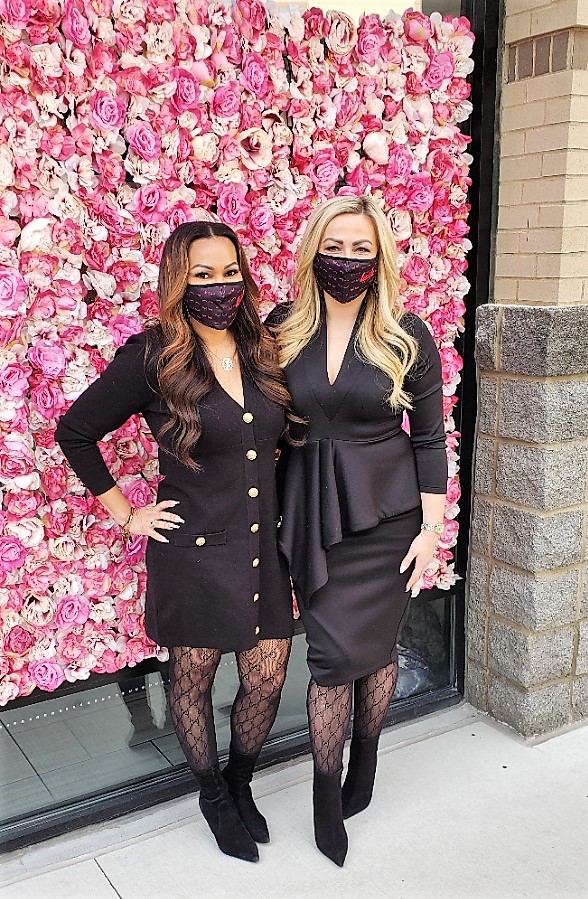 Blog: Get FabuLASH in the RIO
You will leave feeling beautiful and more confident after an experience at Amazing Lash Studio. Ladies can now get eyelash extensions, lash lifts, and volume lashes at the brand-new Amazing Lash Studio.
The Gaithersburg-Germantown Chamber of Commerce (GGCC) conducted a COVID-19 ribbon cutting ceremony and joined Amazing Lash Studio to celebrate their grand opening on January 22, 2021. They are located in the RIO at 20-D Grand Corner Avenue in Gaithersburg.
This is a great way to start the New Year. Amazing Lash Studio joins a myriad of businesses who will be opening their doors in Upper Montgomery County Maryland this year. The GGCC has been working and continues to work to remain a valuable resource for the business community.
Congratulations to Amazing Lash Studio on the grand opening of their dazzling lash spa in Gaithersburg," said Marilyn Balcombe. GGCC President / CEO. "We love to see growth in the Upcounty and want to celebrate that every chance we have. The Chamber continues to support businesses celebrating a grand opening or a grand reopening in the Upcounty. I really want to thank our community for supporting our local businesses through the pandemic. We need everyone's support to help build a strong local economy."
Guests can enjoy a spa-like salon experience and the professional expertise of their licensed stylists, who will help you customize the length, fullness and shape to match your eye structure, lifestyle and personal style. Their lash artists specialize in designing hybrid volume, 3D volume, 6D volume and their trademarked featherweight volume lashes.
Studio hours are 9 a.m. to 8 p.m. Monday through Friday, 9 a.m to 7 p.m. on Saturday and 10 a.m. to 6 p.m. on Sunday. To schedule an appointment or learn more visit www.amazinglashstudio.com.
The GGCC is active in providing business-to-business networking opportunities throughout the year: a collective voice in local, regional, and state legislative affairs, professional development opportunities and other services that enhance the business environment.