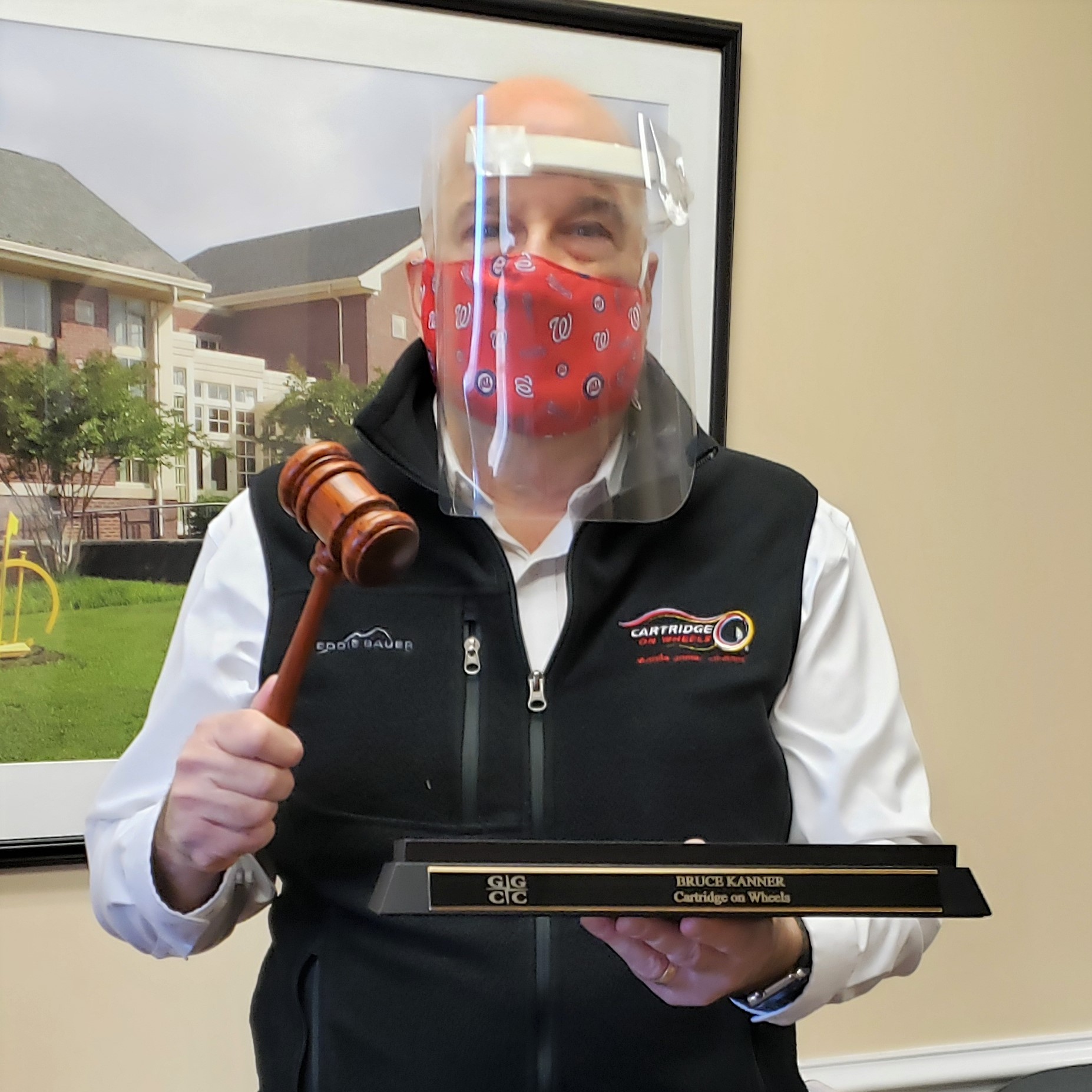 BLOG: Gaithersburg-Germantown Chamber 2021 Board of Directors Inducted
It's been 71 years since the Gaithersburg-Germantown Chamber of Commerce (GGCC) came into being, and it's safe to say that this year has been the most unusual of years on record. This year has not gone the way any of us envisioned it would. Keeping with unusual, the GGCC held their annual gala digitally the evening of December 3rd.
The evening was a celebration of the partnerships the Chamber has to help grow and sustain a healthy local economy. The GGCC continues to support & serve start-ups, and small to large sized businesses, by being a premier platform for visibility and growth. The Chamber's main focus over the past 8 months has been to keep its Members informed, to help keep businesses intact, and to help our local economy survive this health crisis.
"As with the rest of 2020, our annual celebration dinner has changed," said Marilyn Balcombe, GGCC President / CEO. "Even though we can't meet in person, we can still celebrate our accomplishments for the year and finally say good riddance to 2020!"
Business wasn't the only thing the Chamber was celebrating, the annual 'you made a difference' was presented to Bryan Beamer of iPlan for his contributions to the Chamber's board; the 14th annual small business of the year was awarded to Infinite Bridge, the 8th annual young professional of the year was awarded to Eric Ashmont of Edward Jones; ten Montgomery College students were awarded scholarships totaling over $13.5k; and the Chamber's board was installed.
"Looking ahead to 2021, we will continue to have even greater challenges as we navigate the post-COVID world," said Marilyn Balcombe, GGCC President / CEO. "We have a strong Board of Directors going in to 2021 and with their leadership, the Gaithersburg-Germantown Chamber stands ready to do our part to rebuild our local economy."
A twist of the evening, the Chamber's board induction was a part of their formal program. As a board member, they are assuming considerable responsibility for the smooth functioning of the chamber board of directors and the efficient and effective operation of the organization. The Gaithersburg-Germantown Chamber is a federation of business and professional people working together to build a healthy economy and to improve the quality of life in our community.
Balcombe welcomed the new board and introduced the 2021 officers Colette Releford, a past Chair and current Chair Emeritus, conducted a formal installation. She recognized the outgoing Board Chair, Bruce Kanner, and welcomed David McCormick-Goodhart, the incoming Chair-Elect.
Releford then installed Anita Anderson, executive director at Leadership Maryland, as the 2021 Board Chair. Anderson was bestowed the honor in recognition of her abilities, qualities, and character that distinguish her commitment to excellence for the organization. Anderson has been a board member for seven years serving in capacity as the vice chair of the events committee and on the Chamber's executive committee.
The GGCC is pleased to announce its 2021 Board of Directors. They are the leaders of the business community.
The 2021 GGCC Board of Directors:
Chair: Anita Anderson, Leadership Maryland
Chair Elect: David McCormick-Goodhart, Savant Capital Management
Treasurer: Adam Cox, Hughes Network Systems, LLC
Vice Chairs:
Economic Development & Legislative Affairs: Henry Bernstein, Scheer Partners, Inc.
Member Programs: Heather Madison, Peterson Companies
Young Professionals: Brett Rough, Aerotek
Member Services: Aj Nwoga, M & T Bank 
Immediate Past Board Chair:
Bruce Kanner, Cartridge on Wheels
Directors:
Bryan Beamer, iPlan
Barbara Crews
Brett Friedman, DeLeon & Stang, CPAs & Advisors
Brittany Hilton, Hughes Network Systems, LLC
Martin Hollander, Crown Trophy
PJ Horan, Highlander Financial Group
Margaret Latimer, Montgomery College
Tom Lonergan, City of Gaithersburg
Matt Maynard, Therrien Waddell, Inc.
Ray McKenzie, The Law Office of Raymond T. McKenzie, Esq.
Michel Potter, Asbury Methodist Village
Doug Ryder, Holy Cross Germantown Hospital
Cindy Sabana, Silver Diner RIO
Randy Scritchfield, Randy Scritchfield and Associates
Alan Speck, Mid-Atlantic Federal Credit Union
Gary Unterberg, Rodgers Consulting, Inc.
Laura Volovski, Shady Grove Adventist Hospital / Adventist Healthcare
John Zuknick, Universities at Shady Grove
Chair Emeritus:
Stuart Barr, Lerch, Early & Brewer, Chartered
John Compton, BlackRock Center for the Arts
Jim Muir, Hughes Network Systems, LLC
Colette Releford, Redfin Real Estate
Will Schlossenberg
The GGCC is active in providing business-to-business networking opportunities throughout the year: a collective voice in local, regional, and state legislative affairs, professional development opportunities and other services that enhance the business environment.