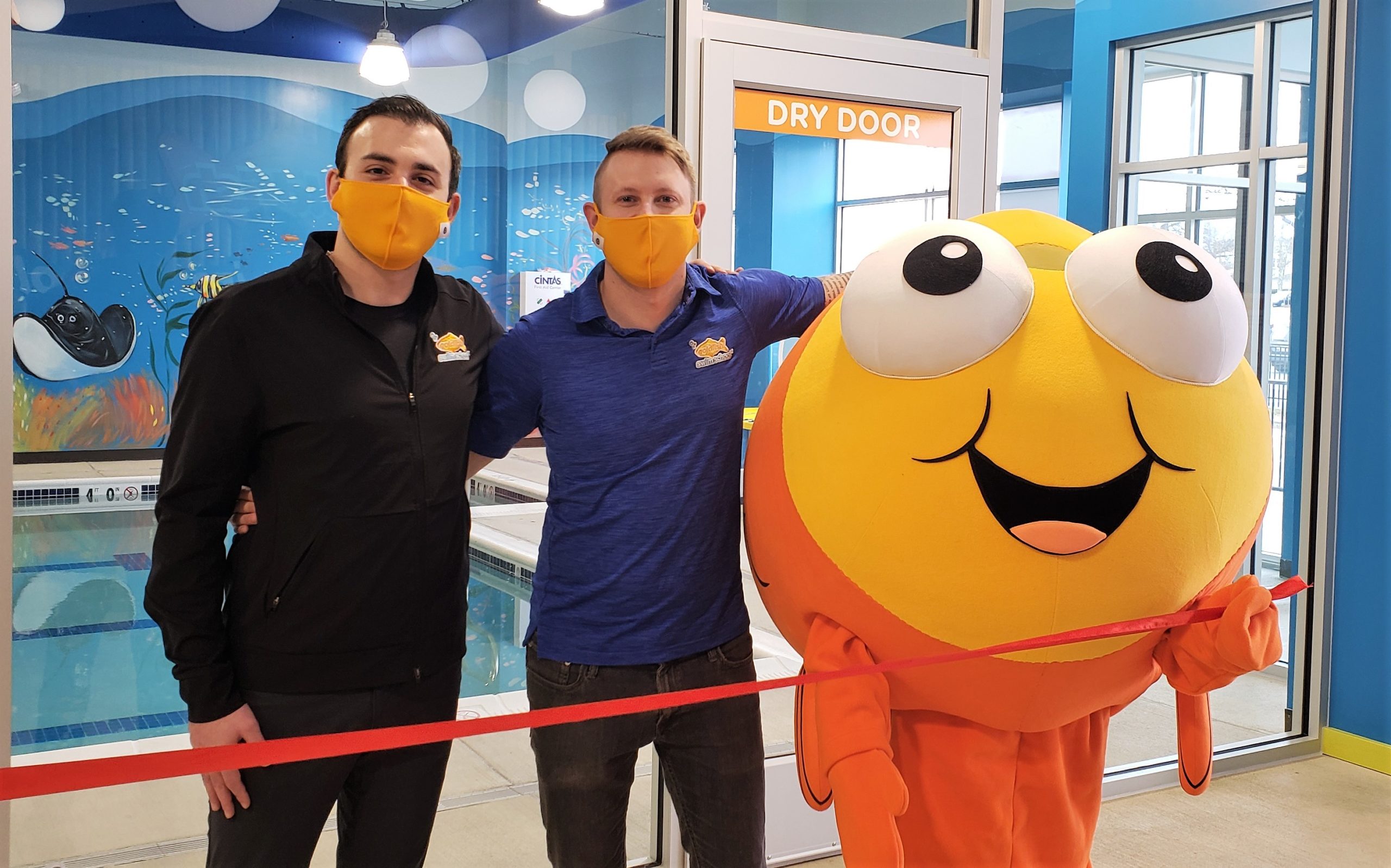 Blog: Fun, Engaging Swim Lessons Available Now in the Kentlands
A state-of-the-art aquatic facility dedicated to indoor swim classes and programs for children, ages 4 months and up, is now open in Gaithersburg.
The Gaithersburg-Germantown Chamber of Commerce (GGCC) conducted a COVID-19 ribbon cutting ceremony and joined Goldfish Swim School to celebrate their grand opening on January 29. They are located at 801 Center Point Way in Gaithersburg.
"It's always great to see businesses opening at any time, but it's even greater that we have businesses opening during this difficult time," said Marilyn Balcombe, GGCC President / CEO.
Goldfish Swim School is committed to helping children develop important life skills, so they can make waves in life. From Jump Start Clinics to their competitive team, Swim Force, you're bound to find a program from their wide variety of available options.
Goldfish Swim Schools have received national recognition; create a safe, fun and stimulating environment for kids to grow in and enjoy; and are one of the fastest growing private companies in America, according to Inc.
School hours are 10 a.m. to 4 p.m. Monday through Friday, 10 a.m to 3 p.m. on Saturday and Sunday. Ready to dive in? Contact them at 301.417.5183 or visit www.goldfishswimschool.com/gaithersburg/.
The GGCC is active in providing business-to-business networking opportunities throughout the year: a collective voice in local, regional, and state legislative affairs, professional development opportunities and other services that enhance the business environment.
The GGCC is located at 910 Clopper Road, Suite 205N, Gaithersburg, MD. To learn more about the GGCC visit us at www.ggchamber.org. Find us! Facebook: https://bit.ly/2NmNSpC | Twitter: @GGCCNEWS | Instagram: gburggermantownchamber