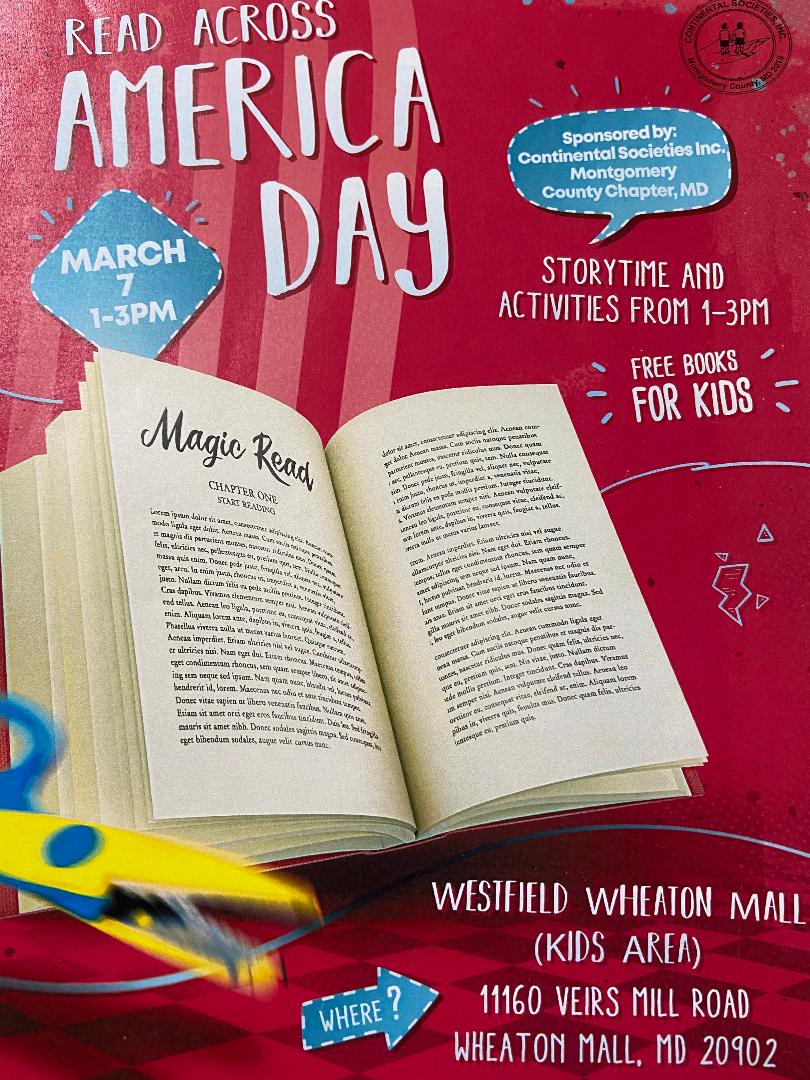 BLOG: Continentals Sponsoring Storytime in English and Spanish at Wheaton Mall on March 7
Bring the Kids to Read Across America Day for Storytime in English and Spanish
Join the Montgomery County Chapter of the Continentals for Read Across America Day Storytime on March 7 from 1-3 p.m. at Westfield Wheaton Mall (Kids Area) 11160 Veirs Mill Road, Wheaton, MD 20902. The afternoon of activities will include Storytime, Zumba, Other Fun Activities, Free Books for Kids, Dr. Seuss Hats, and other Giveaways.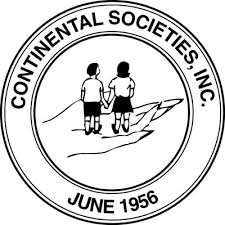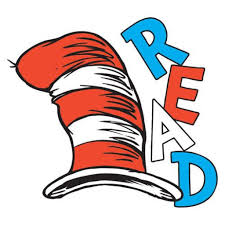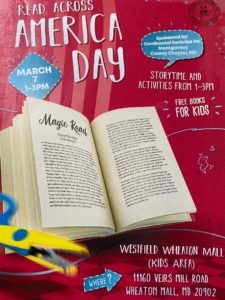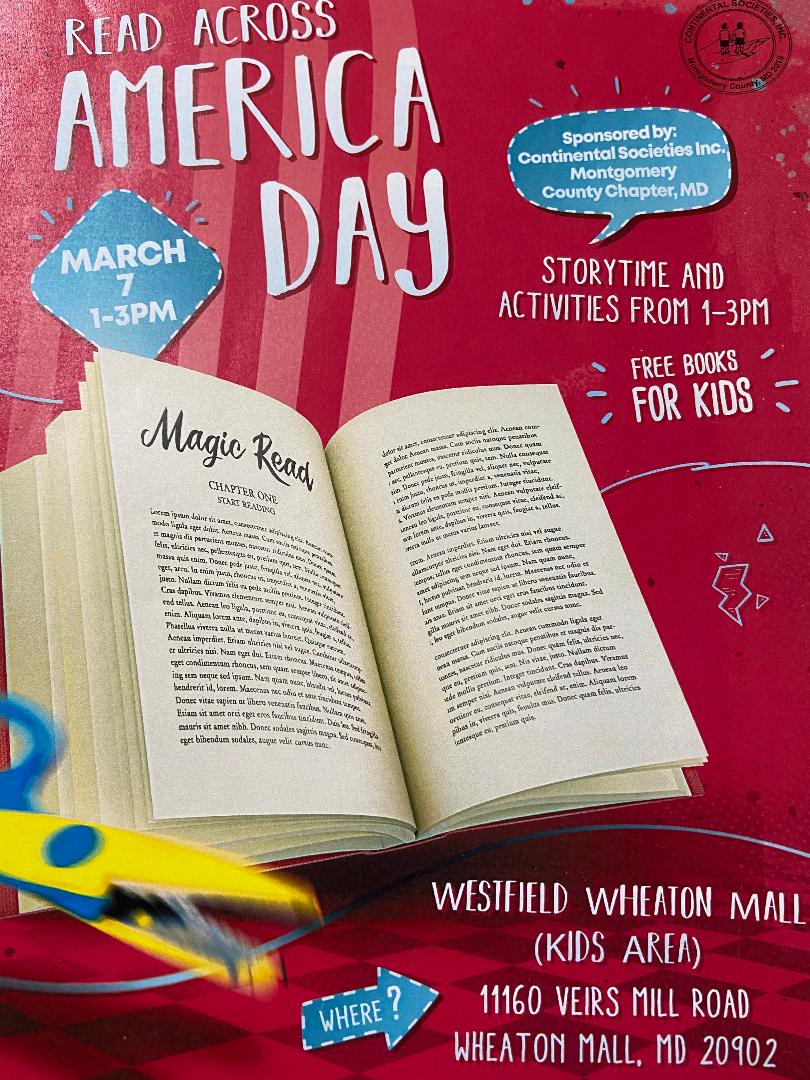 About the Event
Read Across America Day, also known as Dr. Seuss Day, is a yearly observance in the USA inaugurated by the NEA (National Education Association). The holiday mainly focuses on motivating children to read as it improves their performance in school.
Schedule of the Day on March 7, 2020 at Westfields Wheaton Mall:
1:00 – 1:30 pm Storytime in English
1:00 – 2:50 pm Activity Time
2:00 – 2:30 pm Storytime in Spanish
2:30 – 3:00 pm Zumba
About the Continental Societies, Inc.:
Continental Societies, Inc., is a non-profit, tax-exempt, international public service organization, founded as a national organization in 1956, by a group of energetic and dedicated service-oriented women. These women structured an organization to foster, promote and develop the welfare of underprivileged children and youth.
Members of the Montgomery County Chapter of the Continental Societies, Inc.:  Lynn Carr-Hawkins, Gwyneth Collins, Andrea Faust-Asomani, Karla Gilchrist-Saunders, Dujana Henderson, Monica Johnson, Kimberly McNair, Stephanie Minor-Harper, Sheila Ogilvie, Melanie Roberts, Sherrice Rucker, Chaye Suber, Tiffany Suber, Tonja Thomas, Dianne Whitfield-Locke, Ingrid Williams,  Sharon Williams