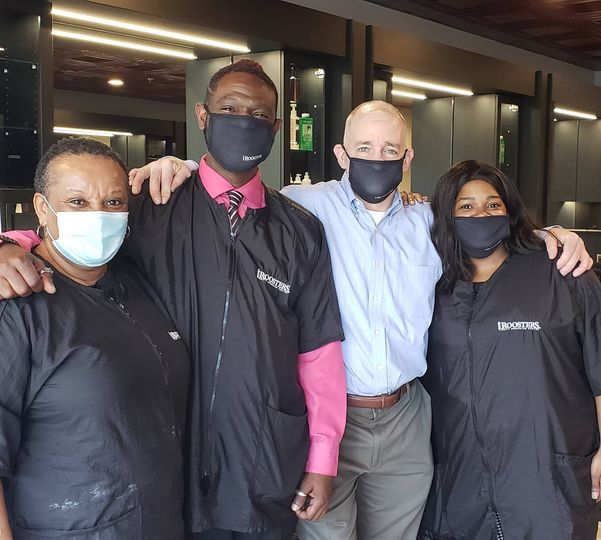 Blog: Authentic, Upscale Barber Shop Opens in the RIO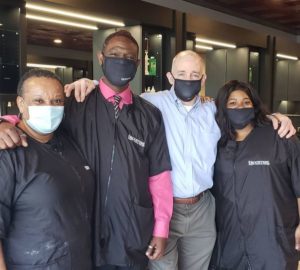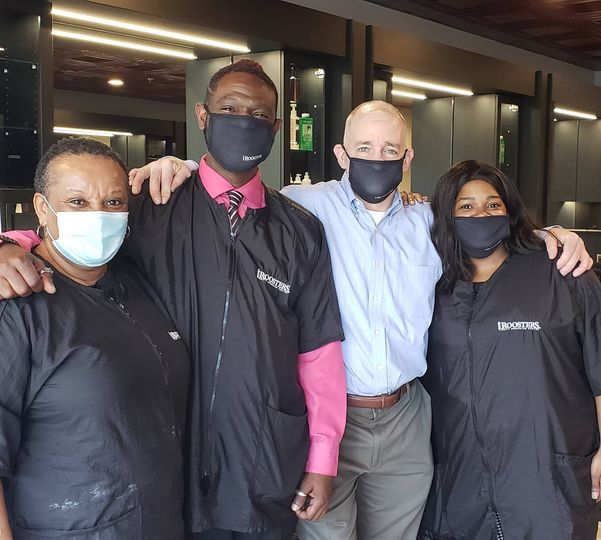 Sit back and enjoy the comforts of an old-school barbershop with a modern twist at the brand-new Roosters Men's Grooming Center.
The Gaithersburg-Germantown Chamber of Commerce (GGCC) conducted a COVID-19 ribbon cutting ceremony and joined Roosters Men's Grooming Center to celebrate their grand opening on October 23, 2020. They are located in the RIO at 20-C Grand Corner Avenue in Gaithersburg.
Guests are invited to relax in oversized leather chairs in seven barber stations, including a private VIP room. Men of all ages may select from a variety of custom services including precision haircuts, shaves with hot steam towels, special face conditioners, deep cleansing facial treatments, hair coloring and a line of quality grooming products to take home.
Store hours for the Roosters MGC are 9 a.m. to 7 p.m. Monday through Saturday and 11 a.m. to 5 p.m. on Sunday. To schedule an appointment or purchase a gift card, call 301-296-2122 or visit www.roostersmgc.com/book-appointment.  Learn more about them at: www.roostersmgc.com
The GGCC is active in providing business-to-business networking opportunities throughout the year: a collective voice in local, regional, and state legislative affairs, professional development opportunities and other services that enhance the business environment.
The GGCC is located at 910 Clopper Road, Suite 205N, Gaithersburg, MD. To learn more about the GGCC visit us at www.ggchamber.org. Find us! Facebook: https://bit.ly/2NmNSpC | Twitter: @GGCCNEWS | Instagram: gburggermantownchamber