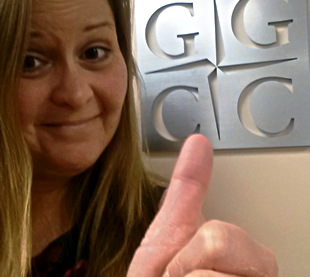 BlackRock Outdoor Summer Concert Series is So Much Fun!
Can you believe we just slid into July? Now is the time to get cracking on those summer bucket lists and soak up the remaining time you have with the kids, family and significant others before the kids head back to school and our "normal" routines kick back into gear. Or maybe you're feeling like summer is starting to drag… in which case, we've got you covered with BlackRock Center for the Arts Summer Concert Series.
Enjoy a variety of up and coming artists perform selections in this family-friendly concert series. BlackRock is hosting a series of free outdoor concerts through July 28. The concerts are every Saturday at 7 p.m. Audience members are invited to bring lawn chairs and non-alcoholic refreshments and picnics. Starting at 6 p.m. there will be beer and wine for purchase as well as various food trucks.
BlackRock has been doing this Summer series for a few years now, sadly I have never had the opportunity to attend one until this past Saturday. Growing up, my parents loved the Beatles, they each had their own favorite band mate, favorite album and our Saturday mornings would thump with the tunes of John Lennon, Paul McCartney, George Harrison and Ringo Star. My mother is no longer with us, but my father is still a huge Beatles fan, and rarely likes to leave the house. When I heard that Beatles Tribute band, BritishMania, was coming to BlackRock, I was on a mission to get my  Dad there. I succeeded and he enjoyed it so much.
And me being exposed to the Beatles since birth, well I am a fan too and thought they were great….it was so much fun.  BritishMania took us on a memorable trip back to the 1960's to experience the wonderful sounds of the Beatles. They covered The Ed Sullivan Show era followed by the Shea Stadium era then moved to the Sgt. Pepper/Magical Mystery Tour era and finally ended with the Abbey Road/Let it Be era. Plus the food truck that night was "Say Cheese", and I was over the moon 'cheesy' delighted.
Here is the good news, you have three more Saturday's to join in the Saturday night fun-entertainment at BlackRock.
Schedule of performances:
July 21 — Marlow Rosado Sizzlin' Salsa.  RSVP here.
July 28 — Family Fun Festival with O'Malley's. RSVP here.
All summer concerts will be performed on the BlackRock front lawn, weather permitting. The concert will move inside to the main stage if the weather becomes an issue.
The BlackRock Center for the Arts, officially the Germantown Cultural Arts Center, is a cultural, visual and performing arts center in Germantown, Maryland. It is the leading venue for the performing and visual arts in Upper Montgomery County, MD, They have been a member of the Gaithersburg-Germantown Chamber of Commerce for 14 years.
BlackRock Center for the Arts is located in Germantown at 12901 Town Commons Drive. Free parking is available. Tickets are not required, but RSVPs are recommended. Learn more about them at: www.blackrockcenter.org.
Learn more about the GGCC at www.ggchamber.org.
@GGCCNEWS @BlackRockCenter @GburgGermantownChamber