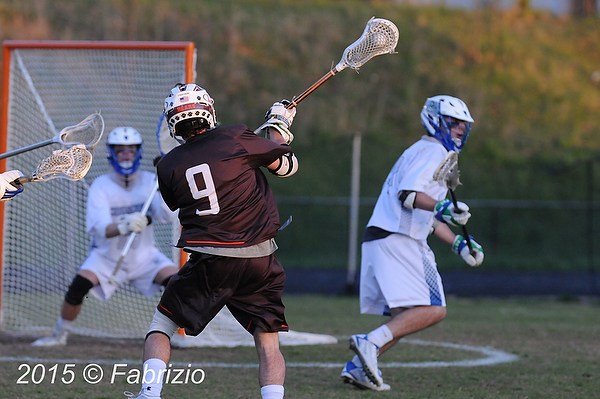 Bears Over the Bulldogs in Boys Lacrosse
The Landon School boys varsity lacrosse team topped Winston Churchill of Potomac Tuesday in a game that never had a lead change.
The Landon Bears scored 15 goals to the Bulldogs' 8.
Phil Fabrizio captured some of the action at Shepherd Stadium at Danver Field.