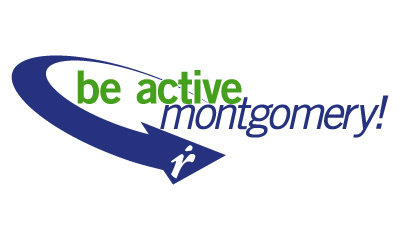 Be Safe, Be Happy, Be Healthy
Join us to kick off the Be Active Montgomery! Initiative on Saturday, June 8th from 10 a.m. to 2 p.m. at the SouthGermantownRecreationPark. Admission is free and includes activities for the entire family from kids to seniors!
Activities include: fitness demonstrations, golf clinics, QuickStart tennis, healthy food vendors, United Way's Fun, Fly and Fit, Zumba®, martial arts, soccer demos, plus a fitness challenge which will earn you free admission to the mini golf and pool when you are done! Plus, everyone can take advantage of the Heart Smart Trail with a Senior Walk at 10:00 am, a Family Walk at 11:00 am, and a Family Bike and Trike ride at 1:00 pm. First 100 Pre-registered families win a Prize Package on June 8. Pre-registration required, walk-ins welcome. Register at recwebmontgomerycountymd.gov, course 359310.
The South Germantown Recreation Park is located at 8041 Central Park Circle in
Boyds, Maryland 20841. For more information visit Montgomerycountymd.gov/rec or call 240-777-6820. En Español 240-777-6839