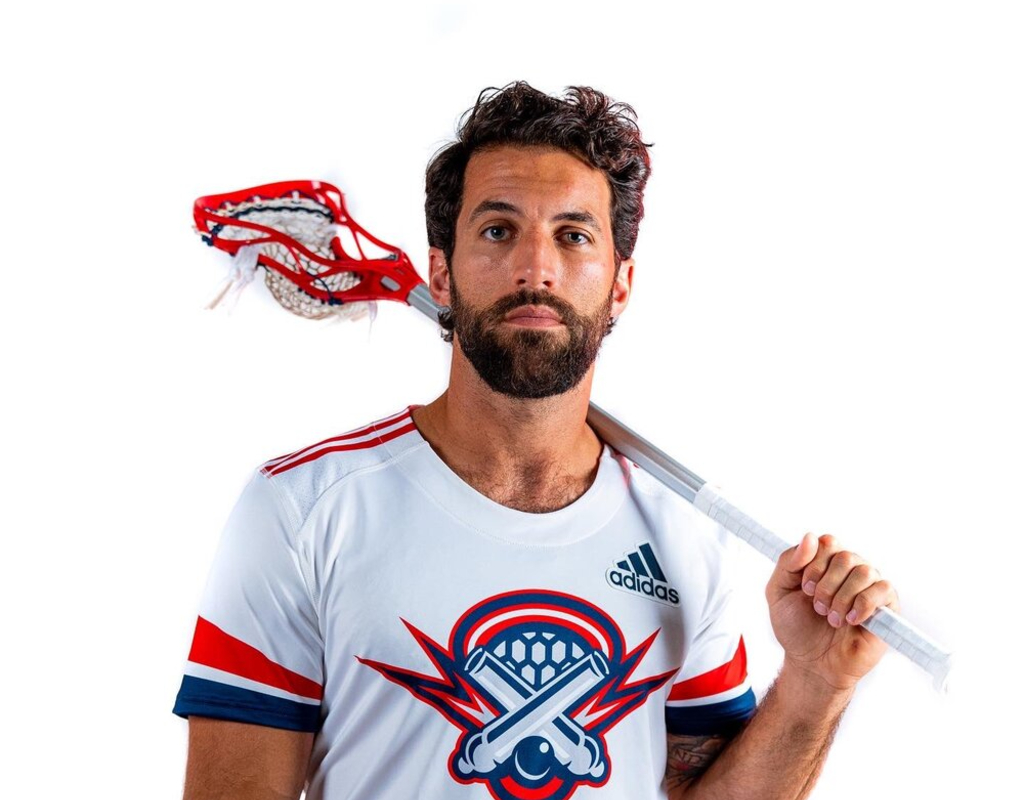 Barrowman, Feinstein, Rabil Among DC Sports Hall of Fame Inductees
Montgomery County will be well represented at the DC Sports Hall of Fame induction ceremony on Sunday. Olympic gold medal-winning swimmer and Churchill High alum Mike Barrowman, Gaithersburg native and lacrosse legend Paul Rabil and award-winning sportswriter and author John Feinstein, a longtime Potomac resident, will be honored in a pregame ceremony at the New York Mets-Nationals game Sunday at Nationals Park. The induction ceremony is slated to begin at noon on the field.
In all, 15 individuals representing the Class of 2020 and the Class of 2021 plus two teams of distinction, will be honored. The inductees were selected based on their outstanding accomplishments in the world of sports, "thereby bringing honor and recognition to the nation's capital" according to a press release from the Nats. They join a select group of distinguished athletes, coaches, owners, executives, media members, contributors, and sports personalities in the Washington DC Sports Hall of Fame, which was founded in 1980.
Each honoree will receive a Washington DC Sports Hall of Fame plaque commemorating their induction and their names will be added to the Hall of Fame display at Nationals Park, overlooking the left field concourse.
Class of 2020 inductees:
KEN BEATRICE: Popular and opinionated sports talk radio personality on WMAL and WTEM for more than two decades. Passed away in December 2015.
HERMAN BOONE: Coach of T.C. Williams High School who led his team to the 1971 Virginia state football championship. Was portrayed in the film, "Remember the Titans," by Denzel Washington. Passed away in December 2019.
AUSTIN CARR: Widely considered one of the District's greatest high school basketball players (Macklin High). Was a stellar, high-scoring guard at Notre Dame, was the first overall pick in the 1971 NBA Draft (Cleveland) and had an 11-year NBA career.
GARY CLARK: The four-time Pro Bowl selection was the deep-threat receiver during an eight-year period when Washington won two Super Bowls and made the playoffs five times. Is in the team's Ring of Fame and still holds the team rookie receiving record (926 yards in 1985).
BOB DWYER: Was a posthumous recipient of the prestigious Morgan Wootten Award for Lifetime Achievement in Coaching High School Basketball by the Naismith Memorial Basketball Hall of Fame. Perhaps best known for coaching Archbishop Carroll's nationally ranked boys' basketball team – the first fully integrated high school basketball team in the Washington-area Catholic League – in the 1950's and for a 55-game winning streak over two seasons from 1958-60. Coached for 26 years at Archbishop Carroll and St. Anselm's School. Passed away in 2007.
JILL ELLIS: Was the head coach of the United States Women's National Team that won soccer's 2015 and 2019 FIFA World Cup championships. As captain, led the Robinson Secondary School team in Fairfax to the 1984 Virginia state championship and won the under-19 national title with the Braddock Road Bluebelles the same summer. Earned third-team All-America honors as a forward at William & Mary. Was an assistant coach at the University of Maryland for three years. Named FIFA World Women's Coach of the Year twice.
WIL JONES: Born in Washington, was the head coach at the University of the District of Columbia and was a star 5'9" point guard at Dunbar High School and at American University, where he was a college division All-America and had his jersey number retired. Hired the NCAA's first female assistant basketball coach, Cheryl Roberts, in 1981. Led UDC to the 1982 NCAA Division II national championship. Passed away in March 2014.
JOHN LUCAS: An All-American at the University of Maryland in basketball and tennis. Was first overall pick in 1976 NBA Draft (Houston) and played 13 years in NBA. Was a three-time first-team All-ACC in basketball. Has run a drug treatment, wellness, and aftercare substance-abuse recovery program for athletes.
TEAMS OF DISTINCTION: The 2019 WNBA champion WASHINGTON MYSTICS and 2019 World Series champion WASHINGTON NATIONALS each captured their first-ever league title.
Class of 2021 inductees:
MIKE BARROWMAN: One of the greatest-ever swimmers from this area, Barrowman was the world record- holder and 1992 Olympic gold medalist in the breaststroke and the World Swimmer of the Year in 1989 and 1990. He represented the U.S. in two Olympic Games, Seoul in 1988 and Barcelona in 1992.
JOHN FEINSTEIN: An acclaimed columnist at the Washington Post for which he has written for more than 40 years. He is the author of 42 books, including 24 New York Times bestsellers. Additionally, he is a contributor to several other media outlets, has been inducted into four halls of fame, and was one of the organizers of the BB&T Classic, the Washington-based college basketball event held annually from 1995 to 2017 that benefited the Children's Charities Foundation.
NEAL HENDERSON: The founder and head coach of the Ft. Dupont Ice Hockey Club, the Cannons, the highly regarded minority youth hockey program based in Southeast Washington, and the oldest minority-led ice hockey program in the country. He was the first African-American inducted into the U.S. Hockey Hall of Fame in 2019 for his commitment to youth and the sport.
SALLY JENKINS: Recognized four times as the best sports columnist in the country by the nation's sports editors, Jenkins has worked at the Washington Post for 26 years. She was the first woman inducted into the National Sportscasters and Sportswriters Hall of Fame in 2005 and has written 12 books, four of which were New York Times bestsellers.
FRED "FIRPO" MARBERRY: One of the first great relief pitchers in baseball, Marberry was with the Washington Senators from 1923-1932, including four relief appearances in the 1924 World Series won by the Senators. After stints with the Detroit Tigers and New York Giants, he returned to the Senators to finish out his career in 1936. In his time with the Senators, he recorded a total of 470 appearances as a starter and reliever, and became the first pitcher to have 100 career starts and 100 saves. Passed away in June 1976.
DICK MOTTA: The respected head coach who led Washington's NBA franchise to its only championship in 1978, along with consecutive Eastern Conference titles (1978, 1979). He joins star players Elvin Hayes and Wes Unseld in the DC Sports Hall of Fame.
PAUL RABIL: Widely considered to be the greatest lacrosse player in the world, the Gaithersburg native was a three-time WCAC champion and two-time All-America with DeMatha Catholic High School. He was a four-time All-American, two-time national champion, and NCAA Midfielder of the Year at Johns Hopkins University. Rabil was a two-time world champion with Team USA, three-time professional champion and MVP, and is a successful executive and co-founder of the Premier Lacrosse League.
Related post:
MoCo's Most Famous: John Feinstein Pays Tribute to Baseball Great Frank Robinson