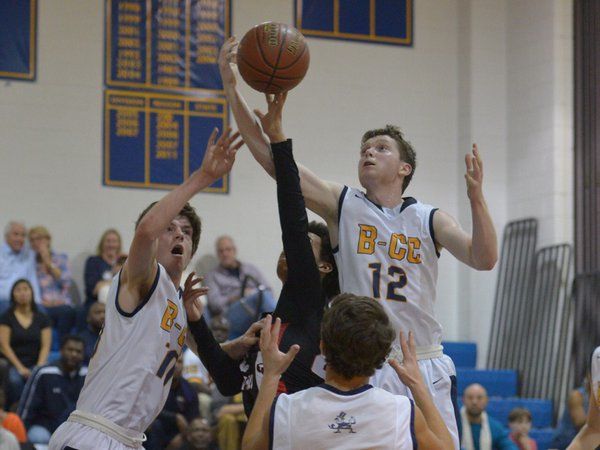 B-CC Wins a Close One Over QO (PHOTOS)
The Bethesda-Chevy Chase Barons triumphed over the Quince Orchard Cougars at home on Dec. 11.
At the half, it was 20-14 Barons. But the Cougars came roaring back, even taking the lead at the end of the third, 28-26.
At the end of time, only one point separated the two teams. The Barons win the game, 37-36.
This is the first loss for the Cougars.
PHOTOS | Phil Fabrizio
New Story: Quince Orchard High School Boys Varsity Basketball falls to B-CC 36-37 https://t.co/MTKvKeJJra

— QOAthletics (@QOAthletics) December 12, 2015
Time runs out for QO BCC wins 37-36 @mymcmedia @gdpoze @cszscores @allmetsports @qocougarsbball @athletics_bcc pic.twitter.com/IIH4Ps4eXU

— Phil Fabrizio (@Photoloaf) December 12, 2015
QO pulls into the lead at the end of 3rd 28-26. @mymcmedia @gdpoze @cszscores @QOAthletics @qocougarsbball pic.twitter.com/XX0uxxH5eQ

— Phil Fabrizio (@Photoloaf) December 12, 2015