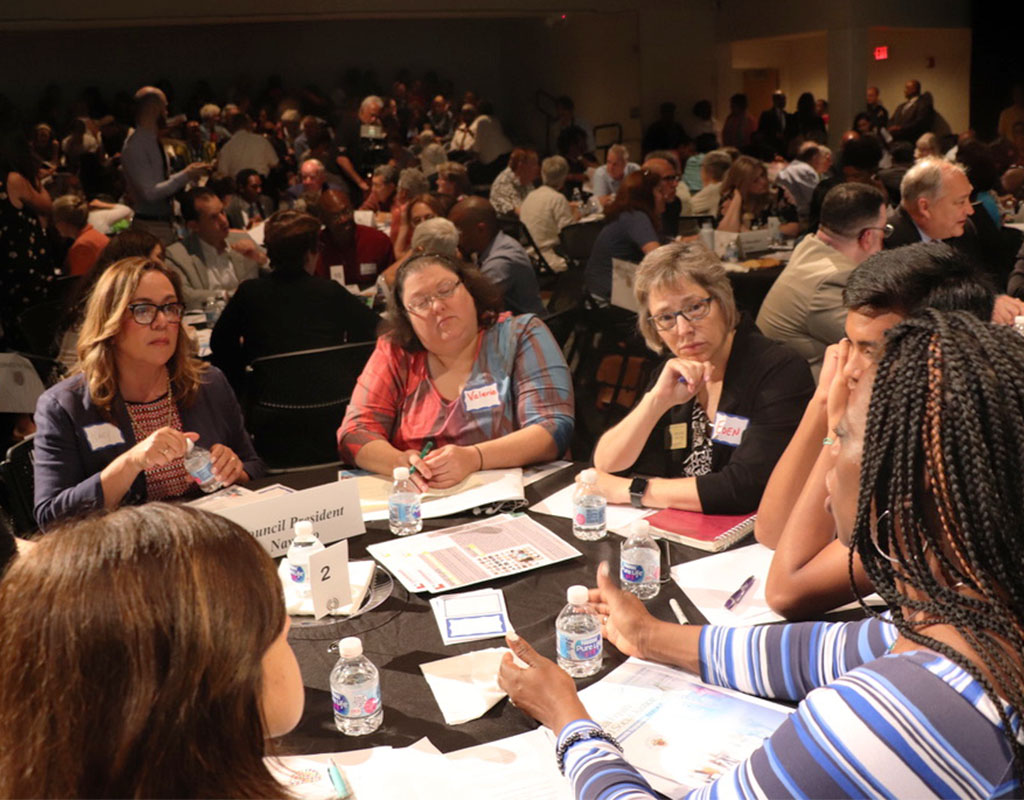 Avanza proyecto de equidad racial y justicia social
El Ejecutivo del Condado de Montgomery Marc Elrich y la Presidenta del Concejo Nancy Navarro, hacen un llamado a los residentes a participar en el próximo foro comunitario, y así avanzar con la iniciativa de equidad racial y justicia social.
El evento se llevará a cabo a las 7 pm en el White Oak Community Recreation Center in Silver Spring, el día 10 de julio.
County Executive Elrich and Council President @nancy_navarro joined 200+ people for an engaging conversation about racial equity at the BlackRock Center for the Arts in Germantown. The next racial equity forum will be July 10 at the White Oak Community Recreation Center. pic.twitter.com/ej1R0w3NwO

— Andrew Kleine (@mcmdcao) June 30, 2019
Este otoño, Navarro planea introducir una legislación que crearía una política de equidad racial y justicia social en el Condado de Montgomery. Navarro dice que espera que esta legislación sea moldeada por los comentarios de la comunidad.
Este será el tercer foro de equidad racial patrocinado por el condado. Más de 500 residentes del condado participaron en conversaciones comunitarias que se llevaron a cabo en Silver Spring el 13 de marzo y en Germantown el 26 de junio.
Durante estos foros, los miembros de la comunidad se sientan en grupos y se les pide que discutan tres preguntas:
¿Por qué importa la equidad racial?
¿Injusticia racial?
¿Qué cambios desea ver para promover la equidad racial y la justicia social?
La Presidente del Concejo se expresó muy optimista sobre la última participación de los residentes del condado, y espera seguir contando con el apoyo de la comunidad.
Cualquier persona que desee ser parte del próximo foro puede reservar su asistencia en la página de Facebook del Condado.