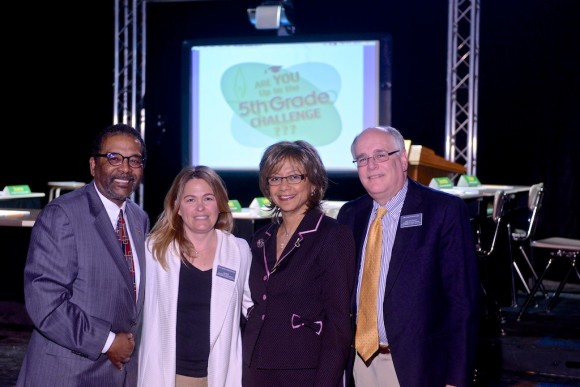 Are You Smarter Than a 5th Grader?
Fund raiser  for scholarships for MCPS students.
Excerpt taken from This Week at Laytonsville Elementary School.
The Montgomery County Public Schools Educational Foundation (MCPSEF) hosted three live productions of the game show Are You Smarter than a Fifth Grader? The purpose of the production was to raise money in support of the foundation's programs which provides grants to MCPS schools and to underscore the excellence of our fifth grade curriculum. Each elementary school was  asked to identify two students to be considered to participate in this production. From these two students, one student was chosen by the MCPSES to represent their individual school in the production. Mrs. Sagona and Ms. Mohr placed the names of each fifth grader in one of two boxes (one for girls and one for boys). Miss Sydney Braun and Mr. Kene Nwosu were randomly selected from the boxes. Laytonsville Elementary School participated in the show at Olney Theatre on April 29.