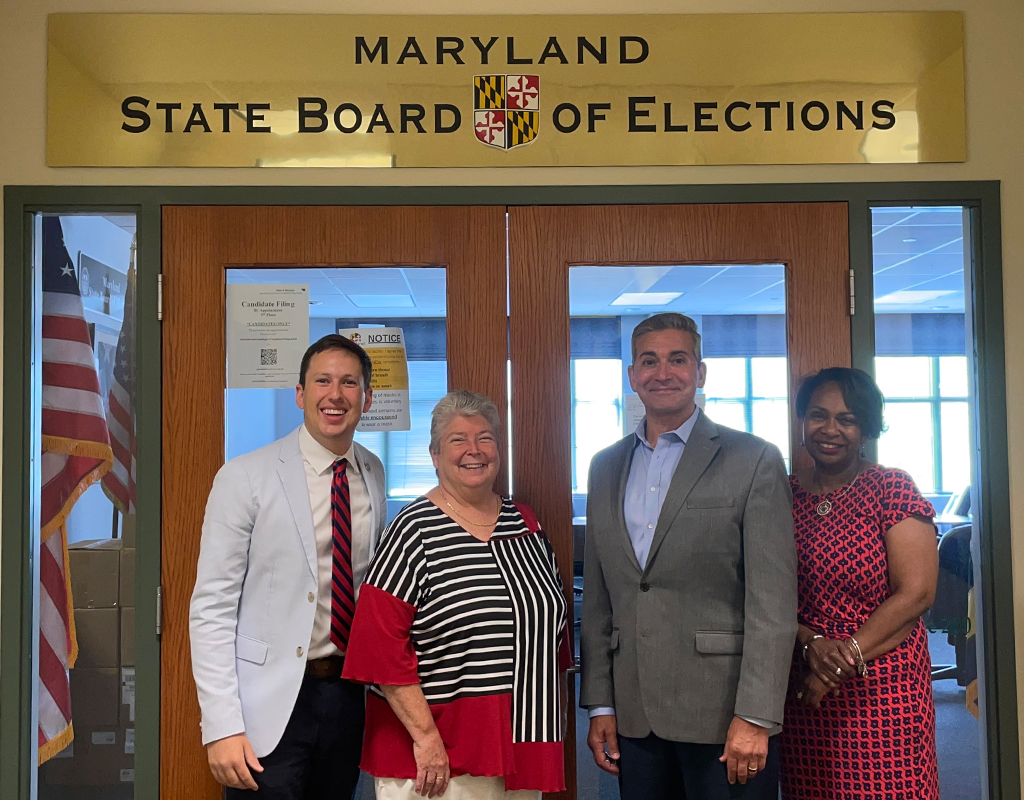 All Four District 19 State Representatives File for Reelection
Sen. Ben Kramer and Delegates Bonnie Cullison, Charlotte Crutchfield and Vaughn Stewart joined together July 7 to file for re-election. The 19th District Democrats plan to run as a team.
"It's been the honor of our lifetimes to serve District 19 in the Maryland General Assembly," they announced in a news release. "We hope to have the chance to keep fighting for our neighbors together."
U.S. Rep. Jamie Raskin endorsed the team. "I've seen how the District 19 Team fights hard and smart for our constituents, both at home and in Annapolis. They possess the values and expertise to be both progressive and effective," said Raskin. "I'm proud to endorse these four legislators because they always stay planted in the moral center."
Crutchfield and Stewart started as delegates in January of 2019. Kramer became a senator then as well. Prior to that, he was a delegate from 2007 to 2019. Cullison started representing the District in 2011.
Currently, they are the only candidates who have filed in that District. Candidates have until February 2022 to file.