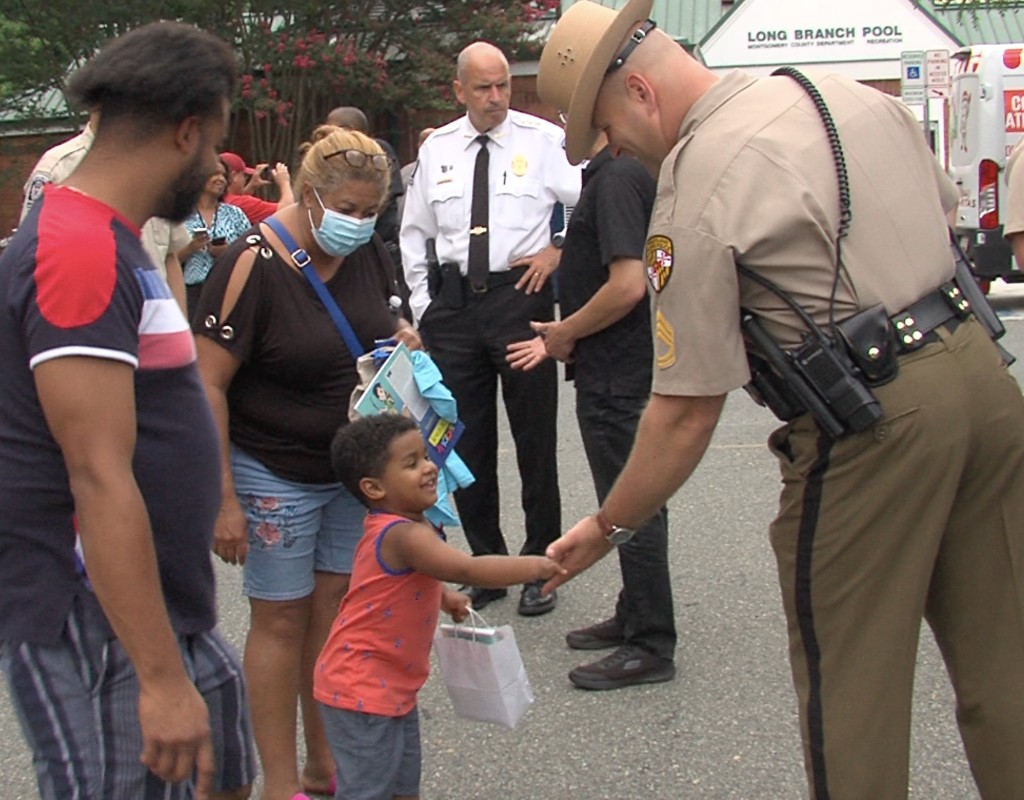 After Pandemic Cancellation Last Year, Police and Residents Connect In-Person for National Night Out
Montgomery County leaders and public safety officials joined residents at neighborhood events Tuesday for National Night Out.
The annual event is meant for police to connect with residents and for leaders to encourage community relationships with law enforcement. Residents could also learn about crime prevention and other safety information or about county resources like COVID-19 rent relief. There was dancing as well as activities for children, like face-painting.
National Night Out was canceled in 2020 due to the COVID-19 pandemic.
Previous Post: 
Public Safety Leaders, Police Officers Join Residents for National Night Out