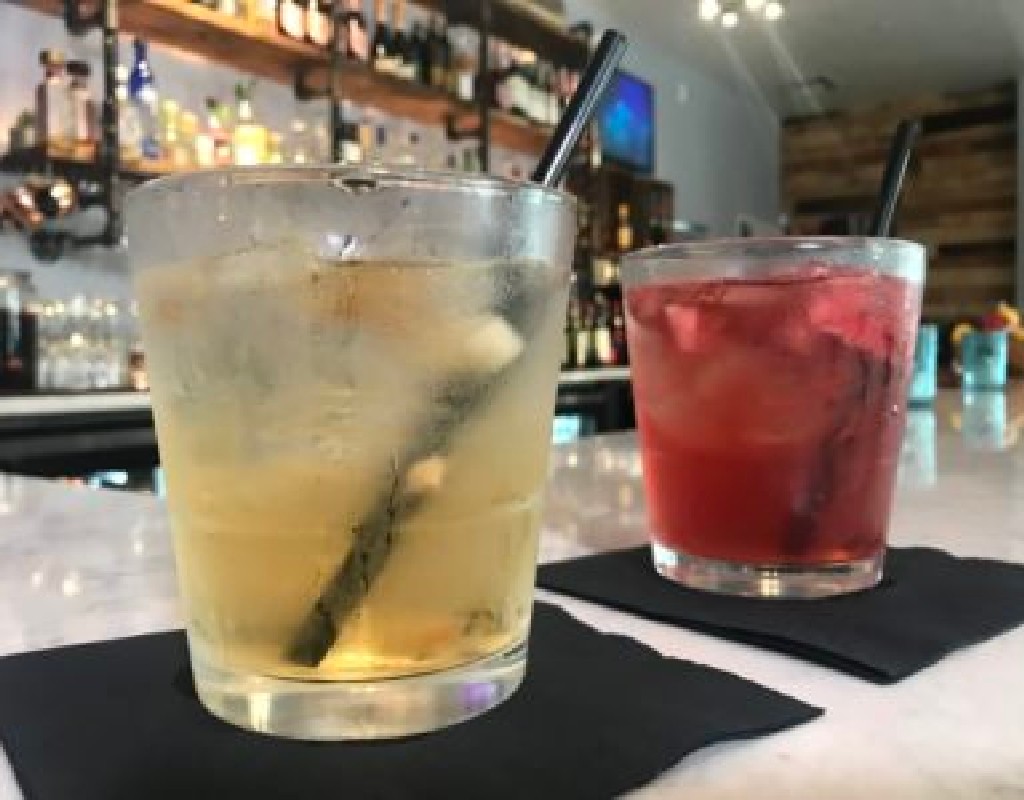 After Meeting Two Criteria for Suspension, Late-Night Alcohol Sales Program Will Cease
Montgomery County's Late-Night Alcohol Sales Program will be suspended Friday, Nov. 6 at 5 p.m.
The program allowed some restaurants and bars to serve alcohol for on-premise drinking until midnight instead of 10 p.m., if they met certain public health and safety criteria. It went into effect Oct. 1, but after meeting two metrics for suspension in County Executive Marc Elrich's COVID-19 order, it will cease.
During an Oct. 20 council meeting, Office of Emergency Management and Homeland Security Director Dr. Earl Stoddard acknowledged that one metric for suspension had already been met several times: the three-day new coronavirus case average exceeding 100. At the time Stoddard said the county did not have a reason to believe the alcohol program is linked to the over-100 averages. He said contact tracing didn't point in that direction and so the program continued.
During a media briefing Wednesday, Stoddard said a second requirement for the program's suspension had been met: the 3-day COVID-19 test positivity average exceeded 3.25%. He said the county has a responsibility to follow the program's requirements as listed in the executive order, and so the 10 p.m. alcohol cut-off would be reinstated Friday at 5 p.m.
"We waited as long as we possibly could to make sure that the changes that we've seen in our case counts were sustained," Stoddard said. "But given that they are both sustained and frankly increasing in their magnitude, we realized that we had a responsibility to follow the original metrics and also protect public health."
The Maryland Department of Health reported 219 new COVID-19 cases in Montgomery County Friday morning. It is the second straight day the number of new cases is more than 200. The county has not experienced this since May.
Emergency Management Director Stoddard says the county met a second metric to suspend its late night alcohol sales program, which allows some establishments to sell alcohol for on-premise consumption between 10 pm-midnight.

It will be suspended Friday at 5 p.m. @mymcmedia

— Maryam Shahzad (@maryam_mcm) November 4, 2020
On Aug. 5, a county directive went into effect that ordered restaurants and bars to stop selling alcohol for on-premise drinking after 10 p.m. Stoddard explained in July that restaurants at night were of particular concern when it came to COVID-19 compliance. He said the problem was greater during the after-dinner period when restaurants operated more like traditional bars.
During a Sept. 22 county council meeting, Stoddard said before the 10 p.m. limit was enacted the county received 30-50 calls weekly about noncompliance with health guidelines at restaurants, and about 15-20 of those were complaints related to late night hours.
Since the rule went into effect there had been a "precipitous drop" in calls received about restaurants, Stoddard said. He said the county was preparing to present the Late-Night Alcohol Sales Program.
Soon, after a near-unanimous council vote, the program went into effect Oct. 1. Councilmember Hans Riemer was the only member to vote against the program. He said he wants Montgomery County to focus on schools as he worried it would be more difficult to get health metrics to a point where schools can reopen if restrictions kept loosening in areas that included late-night socializing.
According to the county, 198 businesses were in the program. Businesses were not automatically enrolled; they had to apply for a permit to serve alcohol until midnight. Under the program, a staff member was required to work for the sole purpose of enforcing COVID-19 rules like mask-wearing and physical distancing. The executive order said establishments that violate the program could be immediately disqualified, have their alcohol license suspended and/or be fined up to $20,000.