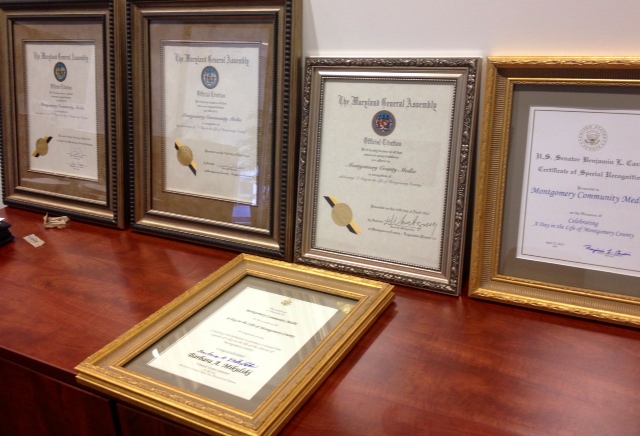 A Day in the Life of Montgomery County (Photos & Video)
If you live or work in Montgomery County, pick up your camera, video recorder or smartphone and join in the fun on April 22, creating the ultimate crowd-sourced collage: "A Day in the Life of Montgomery County."
Join with your neighbors and friends in filling a virtual time capsule of a day in YOUR life and the people living or working with you. Together, we will capture moments big and small in a 24-hour period that reflects us:
From Clarksburg to Takoma Park, from Olney to Potomac… share a snapshot of your life
as you see it.
At work, at school, at home… show us your view of Montgomery County as you live it.
Getting in on the fun and excitement is EASY! First, snap your picture or capture your video. Then, just email it to pix@MyMCMedia.org. It's that easy!
The MyMCmedia.org website is the home of all things Montgomery County with dozens of residents, businesses and non-profits contributing blogs and photos. You, too, can be a part of the fun by uploading your videos and images, and sharing what's going on in your neighborhood, school, church, sports league and business. Contribute ANYTIME, and especially on April 22 (which happens to be Earth Day) as you join us for, "A Day in the Life of Montgomery County."
So, snap a picture when you awaken everyone for work and school… capture your child's game-winning hit… document your clean-up efforts during Earth Day. Share with us your images of laughter, doubt, excitement, tears and exhilaration. Join with hundreds of other local residents and show us the people and places that make up our Montgomery County.
A complete set of guidelines are available at MyMCMedia.org/day. Join in the fun on April 22!
View this short video.

The title sponsor for "A Day in the Life" is the Montgomery County Employees Federal Credit Union (MC EFCU), a member-owned, not-for-profit financial institution, dedicated to serving Montgomery County government employees, local employee groups and their families. Recently, MC EFCU expanded its charter to be able to serve additional public sector employees from Montgomery County agencies, including employees and retirees from both Montgomery County Public Schools and Montgomery College. Please visit www.mcefcu.org for more information about MC EFCU.
MCM has received several proclamations for the day. Take a look at these photos for more: