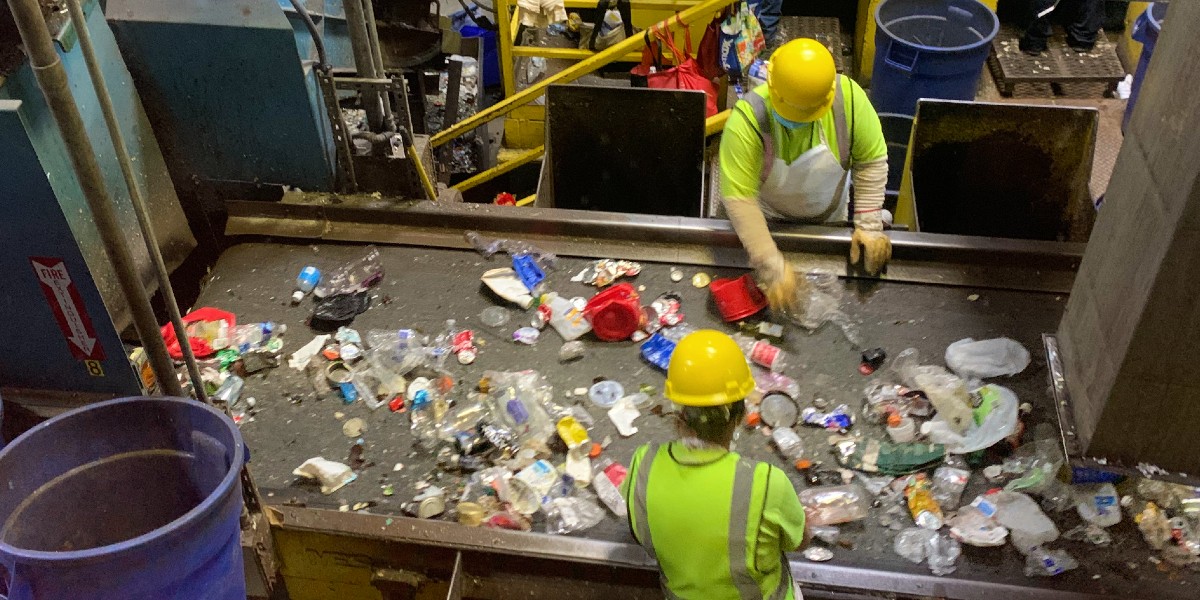 $20 Million Upgrade to County Recycling Center Proposed
Montgomery County Council is expected to approve a $20 million upgrade to the existing Material Recycling Center to make it more efficient, increase its capacity and eliminate the need to take recycling elsewhere for processing.
On Friday, the three-member Transportation and Environment Committee recommended the upgrade. Next, the full council will vote on the proposed project.
"Essentially, the facility is quite old," said Keith Levchenko, senior legislative analyst for the county council. The current recycling center in Derwood "is inadequately sized," he added.
Because it can't handle all the recycling generated from the 220,000 homes it services, about 40% of the materials collected are driven all the way to York, Pa. for processing. Not only does this cost the county about $1.2 million a year, but it also robs it of income from any of that recycling that was processed and sold at the York facility, Levchenko said.
Savings also would come from a reduction in labor as the newer facility would need two less operators, he said. Other costs expected to be eliminated include maintenance and care.
Therefore, he said, "We would be getting a pay back in about seven years, not to mention all the benefits."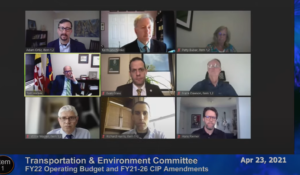 The planned upgrade will provide enough capacity to process between 200 and 240 tons of material daily. It also will be able to produce a higher quality product which could enable to the county receive a higher price.
The proposed facility will be able to remove glass at the beginning of the sorting time, thereby reducing wear and tear on the equipment. It will include improved sorting screens, optical sorting and high efficiency electric motors.
Adam Ortiz, director of the county's Department of Environmental Protection, expects the upgraded facility will greatly reduce the time and expense currently used to eliminate contaminated products.
Plastic bags and certain plastics should not be included in recycling that is picked up by the county, but it very often is, he said. Those contaminated products can add up to 40% of what the recycling facility receives, but with the upgrade, those co-mingled products can be eliminated more quickly and more efficiently. Ortiz said.
"It's just good business to run a more efficient business. Our taxpayers deserve that," he said.
In the future, Ortiz said it may be possible to partner with Howard and Frederick counties or Washington, D.C., as none of those jurisdictions  have a recycling center. "That would add an additional revenue stream."
During the upgrade, the recycling center is expected to be shuttered for four to five months. All recycling will be bypassed to the Pennsylvania center. Work is expected to begin in 2022 and be completed in 2023.
Willie Wainer, chief of the county's Division of Recycling, noted there has been a 15% increase in the amount of recyclables collected during the pandemic. When Committee Chair Tom Hucker suggested that might be due to all the delivery boxes, Wainer replied, "a lot of wine and beer."
Wainer's department is visiting areas in the county during their recycling days in an attempt to educate homeowners what can and cannot be recycled by the county. So far, Montgomery Village, Silver Spring and Potomac have been visited. In just a short time, the amount of plastic bags collected in Montgomery Village dropped 75%, he said.
"We are ready now to step it up," he said of the educational program.